Dear Davey,

Do you know of any good trapezius exercises? I'm having trouble finding any.

From,
Jeff
Dear Jeff,
The trapezius is a large superficial muscle that runs along your upper back, shoulder blades and neck. It performs a number of important functions in the body – but it is often overlooked in workouts.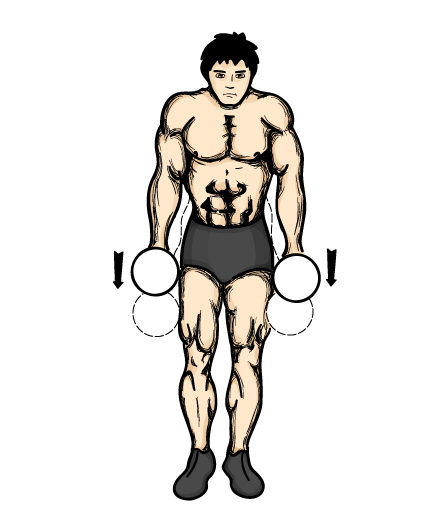 Recently, I've incorporated a very simple but powerful trapezius exercise called "shrugs" into my workout. You can perform shrugs at home or at the gym – it just requires a set of dumbbells, a resistance band, barbell or two equally weighted items (you could use two large water jugs, for example).
Here's how you do it:
Stand upright and hold the dumbbells at your side. Palms should be facing each other. Be careful not to move your head or bend your arms during the exercise.
Keep your shoulders relaxed – and shrug them upwards as though you were trying to touch your shoulders to your ears.
Hold here, then gradually lower to the starting position.
Repeat as necessary.
If you're looking to build your trapezius, you'd opt for heavier weights and lower reps. If you're looking to maintain – or to increase strength and endurance – lighter weights with a higher number of reps is appropriate.
I hope that helps!
Love,
Davey