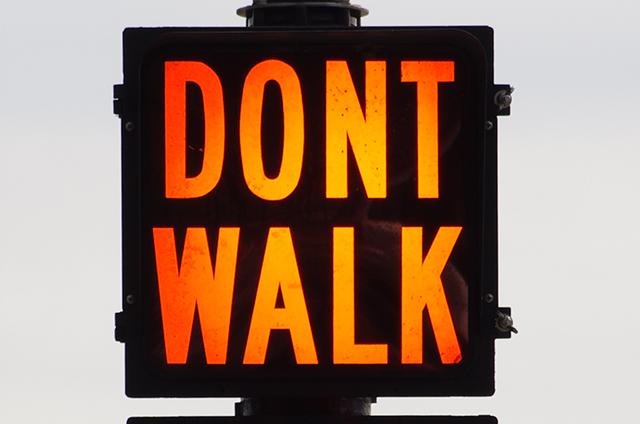 I'm sure you've seen it before. You're driving along and someone is running on the sidewalk. They hit a busy intersection and the light is red; to avoid cooling down, the exerciser jogs in place. And you have a chuckle because they look ridiculous.
Most trainers will note that jogging while jogging in place burns more calories than sitting on the couch, the red light dance that most joggers perform doesn't accomplish much. In fact, there are a few other strategies to try that are far more effective.
If your goal is to have a long, steady-pace run (for example, if you're training for a 5k or marathon), then you shouldn't stop running at all. Instead, turn right or left and go down a different block. Zig-zag along your running route and cross when you're able. Double back if you need to – but don't break your stride.
On the other hand, if you're looking to incinerate some calories and body fat, opt for some high intensity interval training. As I've said before, it's the type of cardio that burns fat without muscle – and it's what I often use in my own workout. It creates some serious results. To make your run into a high intensity interval workout, sprint as fast as you can until you reach a red light. Catch your breath. Then, sprint to the next red light. It'll kick your ass, but they don't call it high intensity for nothing.
Another option is using red lights to strength train. When you reach a red light, drop and do push-ups until it turns green. Or, for a real challenge, perform burpees.
Alternatively, you can use red lights to perform dynamic stretches – especially if stretching is something that you usually skip. Dynamic stretches are stretches that you perform while moving, like swinging your leg out or lunging forward and lifting your heel repeatedly.
Or you can just keep doing the red light dance to the delight of passersby. 🙂