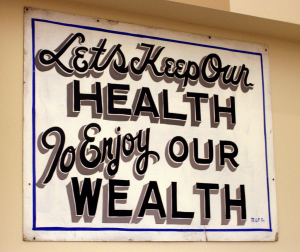 As an investment in their future finances, many adults make use of 401k plans, social security, pensions, etc. Each and every pay period, these forward-thinking individuals set money aside so that they'll have income during retirement.
But what is wealth without health?
A 53-year study on the measurable benefits of physical activity will be published in the October issue of the American Journal of Preventative Medicine. Researchers found that individuals who were active younger in life performed better later in life. According to lead researcher, Rachel Cooper, PhD, "Increased activity should be promoted early in adulthood to ensure the maintenance of physical performance in later life."
In other words, the exercise performed today has a cumulative beneficial effect that is enjoyed for decades to come.
There are many aspects of aging that are beyond our control, but physical activity is one important variable we can manipulate. By moving more when we'll younger, we'll increase performance and strength during our elderly years. And as it turns out, increases in performance and strength improve not just the quality of life, but also decrease the risk of debilitating (and sometimes fatal) disease and loss of independence.
In the same way that financial advisers tell us to save  for our retirement when we are young, so too must we invest in physical activity and exercise. And while 69% of Americans do save money for retirement, only 30% exercise regularly. Let's change that.
Your future self will thank you.