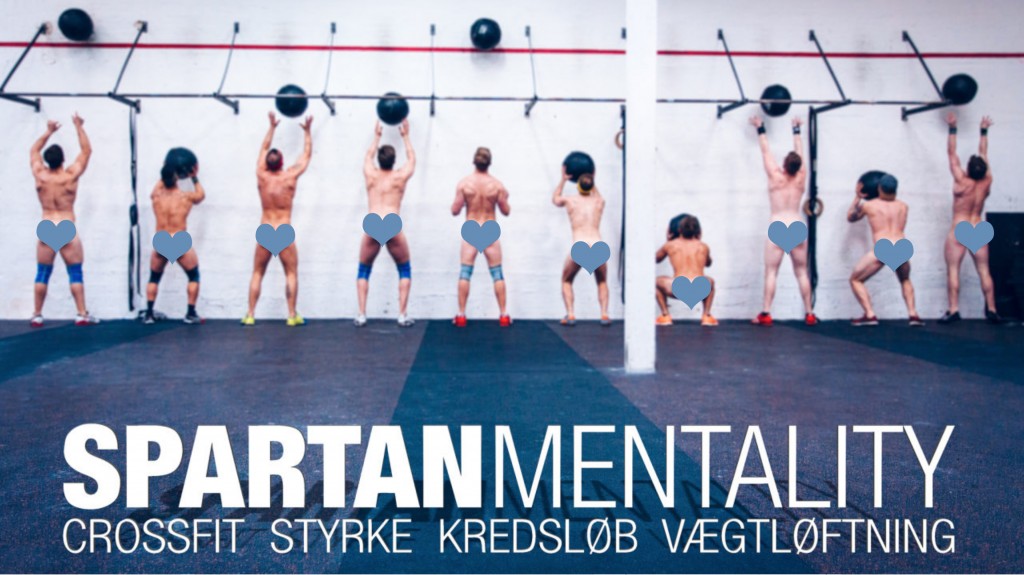 For the last month, I've been taking crossfit classes. More to come on that in a future post. But this week, I discovered a new branch of crossfit in which exercisers are naked.
The truth is, many crossfitters are already almost naked. It's not uncommon to see shirtless men in compression shorts or women exercising in sports bras. And if you take a class, you'll understand why. Crossfit is based on high intensity interval training and it makes you sweat in a way that you never thought possible. After each class, my clothes are soaked; maybe being naked just makes more sense.
Currently, the naked crossfit class is being offered in Denmark – and it currently has 12 male participants. Judging from the pictures, I think I'd probably find it a bit difficult to concentrate and stay focused. But when it comes to motivation, I'm pretty sure that I'd never miss a class. 😛
But what do you think? Would you try naked crossfit? Or are you mortified at the thought? Let me know in the comments below.