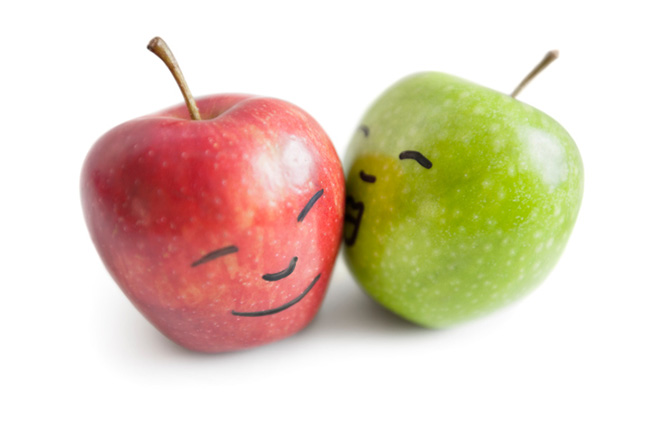 Today's guest post is by Davey Wavey's good friend and spiritual weight release coach, Diane Petrella. Diane is also one of the contributors to The Davey Wavey Weight Loss Program.
Your relationship with your body is one of the most important relationships that you'll ever have. And I'm going to share the number-one thing you can do to honor that relationship and create permanent, lasting results.
Forgive yourself.
Yes… this might sound simple, but if you're like so many on a weight-loss journey, you can be relentless when it comes to self-criticism and contempt for yourself and your body. When you let go of the guilt and shame about how you look or how you've treated your body, you enter a world of love and positivity that helps you create the healthy body you want and deserve.
A self-forgiving state of mind helps you more easily release negative judgments of yourself. You're then less likely to act on those feelings by hurting yourself and your body. You'll naturally want to take better care of your body. You see, when you learn to love yourself unconditionally and forgive yourself more readily, you're likely to eat healthier foods, give your body the movement it needs, and talk to yourself with greater compassion.
On the other hand, when your body is filled with the poisonous energies of self-contempt (and I know you have experienced times like this), you're more likely to turn to food for comfort or self-punishment. The negative feelings can quickly lead to a very old and familiar sense of being out of control or a victim.
As you begin to develop the habit of self-forgiveness you will notice significant changes in your physical health and in your ability to no longer rely on food for comfort. And when you feel that love for yourself and your body, you might, for example, be less likely to skip Zumba class in order to head right home after work and watch TV.
So, how do you forgive yourself?
It takes patience and persistence. Here are three heart-based exercises to help you open to the healing power of self-forgiveness, love yourself more and bring peace to your mind.
1. Be Willing to Forgive Yourself
Self-forgiveness starts with a willingness to release guilt, shame and self-hatred. Open the space for this healing energy to enter your mind and body by setting the intention to do so.
Simply say to yourself right now: "I want to forgive myself."
Additionally, write these words down on paper several times:
"I want to forgive myself. I want to love myself fully and treat myself with loving kindness."
This may seem like a very simple process. It is. Don't equate simple with ineffective. A sincere and deliberate intention to stop berating yourself, and to forgive yourself when you do, helps you take charge of your life, feel less like a victim, and stop the cycle of emotional eating.
2. Wrap Negative Thoughts in Love
We all fall into old patterns. So the next time you slip back into less than healthy eating or exercise habits and berate yourself with unkind words, turn to your heart for comfort.
For example, instead of dwelling on those negative thoughts and feelings, remind yourself you can stop. Take a deep breath. Then, focus your attention on your heart and at the same time think of a beautiful memory or someone you love. I learned this exercise from the Institute of HeartMath and it helps you feel calm very quickly. Then, say this affirmation to yourself or out loud while keeping your attention on your heart:
"I release these thoughts and feelings (or shame and guilt, etc.) into the arms of Love and I open to loving and forgiving myself."
Directing your attention to your heart infuses your words with calming, heart-based energy. It is as if you are wrapping your self-contempt in a blanket of love.
3. Connect to Your Heart, Literally
Become quiet. Place your hand on your heart. Feel your heart beat. Now, while keeping your hand on your heart, say to yourself:
"I totally and completely love and accept myself with all my problems and all my limitations."
Feel into this process. Repeat several times daily.
This exercise helps you connect with the loving energy of your heart. Your heart doesn't judge you for overeating or for talking harshly to yourself. It simply keeps beating on. Feel that beautiful, consistent heartbeat and know that you are loved by the pure energy within it.
Practice the above steps faithfully and you'll begin to create a lightness of spirit within you.
Be patient and have faith. Over time you'll notice that the love you give to yourself on the inside will be reflected in the ways you care for yourself and look and feel on the outside.
Will you practice self-forgiveness?