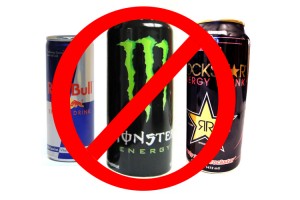 Energy drinks like Red Bull and Monster have become increasingly popular – especially among adolescents. You'll see the high-adrenaline advertisements everywhere – and, since energy drinks are still new to the market, much of the marketing is ahead of the science.
It all begs the question: Are energy drinks bad for you?
The FDA limits the caffeine in a can of soda to 65 mg. The FDA does not, on the other hand, regulate caffeine levels in energy drinks – many of which have as many as 280 mg of caffeine per serving. It's worth noting that healthy adults are advised to stay below 300 – 500 mg of caffeine per day.
Though caffeine isn't extremely dangerous in-and-of-itself, it can increase anxiety, nervousness, insomnia, muscle tremors and stomach problems.
Energy drinks also contain generous amounts of sugar – which none of us need.
While the occasional energy drink isn't terrible, experts warn that these drinks should not be combined with alcohol. The stimulating effects of caffeine combined with the intoxicating effects of alcohol is like driving a car and putting one foot on the gas and one foot on the brake.
Many experts also advise refraining from energy drinks prior to intensive workouts due to the strain they place on the body.
As energy drinks are still quite new to the market, they are still largely untested and unregulated. Exercise caution when including these drinks in your diet – and please do so in moderation.