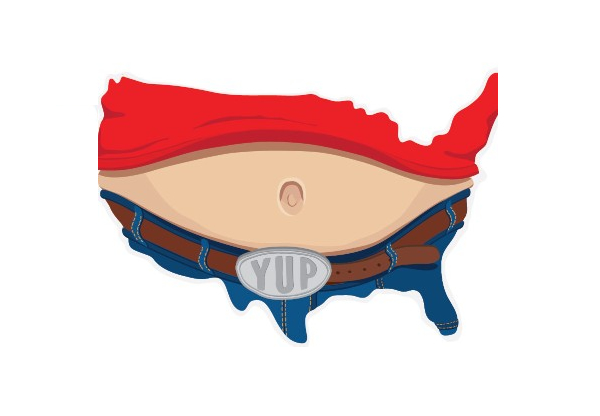 Here's a headline that you probably didn't expect: Americans may be on the verge of getting… skinnier.
That is, according to a new study by the U.S. Department of Agriculture that found Americans ate 118 fewer calories per day in 2009 and 2010 compared to four years earlier. The study also found that Americans are consuming more home-cooked meals and eating less in restaurants.
Of course, there's also lots of fine print.
For one, fewer calories consumed doesn't necessarily mean that Americans will lose weight. Weight loss occurs when we eat fewer calories than we burn – and this study is looking at only one end of the equation. We'd also need to look at the daily calorie expenditure of Americans to get a clearer picture.
Second, obesity rates are still very high. In 2009 and 2010, 36% of Americans were obese compared to just 15% in 1980. But after decades of increases, the rate has held level through 2012. And the Centers for Disease Control and Prevention has started to see a decline in some childhood obesity rates.
Third, according to the researchers, it appears that the economy was a factor. A decrease in restaurant eating and calorie consumption may be more the result of less money rather than healthier habits.
Nonetheless, these small but substantive shifts may be the result of greater public awareness and pressure on food manufacturers and the restaurant industry to make healthier options more readily available. If this is true, we may actually start to see a decline in obesity rates moving forward through the next decade. It's too early to tell and we've got a long way to go, but these indicators are certainly optimistic.