Dear Davey,

I've heard that eating slower helps you eat less food. Is that really true?

From,
Brad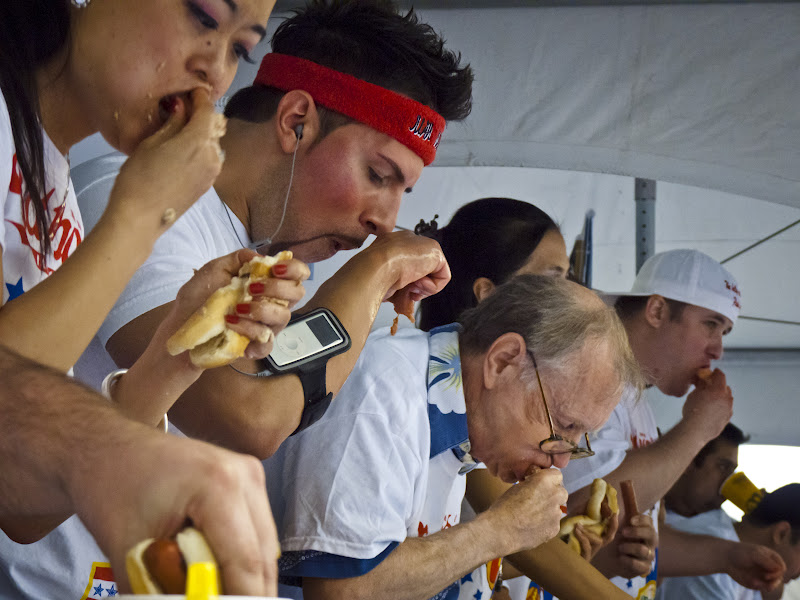 Hey Brad,
Your question doesn't have an easy answer, but here's what the latest science says.
In a recent study from the Department of Kinesiology at Texas Christian University, researchers examined the relationship between eating speed and food consumption in both normal weight and overweight or obese individuals.
For one aspect of the study, researchers encouraged the participants to eat slowly and put down their fork in between bites. The participants were told to enjoy the meal as though there were no time constraints. After comparing data to meals eaten at a faster pace, researchers found that only normal weight individuals ate fewer calories during the slower meal. For overweight or obese individuals, slowing down didn't mean fewer calories consumed.
Why the difference? Researchers noted that the overweight and obese group at fewer calories than the normal weight group in the study, regardless of the speed at which the food was eaten. As such, the researchers speculate that overweight individuals may have been self-conscious during the study and ate less food – thus, skewing the results.
All of that aside, there are a few concrete reasons to eat slower. Weight aside, researchers found that both groups drank more water during the slower meal. And, both groups reported feeling full longer after the slower meal.
In other words, even if you don't eat less during the slow meal itself, feeling full for a longer period of time could reduce the total amount of calories consumed during the course of a day.
At the very least, slowing down is a great way to better enjoy your meal. By savoring our food, we can make our meals something of a more sacred ritual. And if you view your meal as a sacred experience, are you more likely to reach for a nourishing and colorful salad or a soggy, microwaved Big Mac?
Love,
Davey