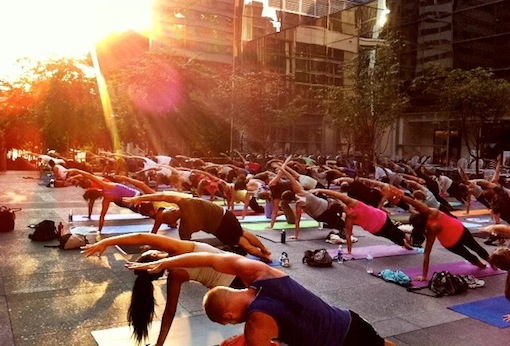 Did you know that habits are contagious? Good or bad, we tend to mimic the practices in our social circles.
A recent article noted that if one of your friends becomes obese, it increases your chances of becoming obese by 57%. Obviously, there could be a number of reasons for this apparent association. For one, eating regularly with a friend who overeats or who makes unhealthy food choices might shift the way you eat. Or maybe having an overweight friend changes your perceptions of obesity.
Whatever the reasons, researchers found that obesity was contagious by a separation of three degrees. In other words, if a friend of a friend of a friend becomes obese, it measurably increases your likelihood of weight gain. Even if you don't know that person.
Luckily, the reverse is also true! In a separate weight loss study of diabetes patients, researchers found that the patients' spouses lost an average of five pounds. It's not surprising considering the couples likely cook, eat and spend time together. Maybe they've joined a gym together or have taken up afternoon jogs or walks.
In a very real way, the company we keep influences our habits and the quality of our lives. This isn't to say that you should only be friends with fit, healthy people – but it certainly couldn't hurt to befriend a few of your fellow gym-goers. Their good habits are very likely to become your good habits.