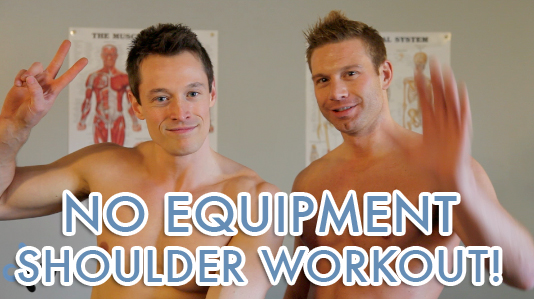 Working out with a friend makes things more fun – especially if he's the impossibly sexy Chris Nogeic. While working on an upcoming project, Chris wanted to share three of his favorite shoulder exercises that you can try at home. Check out the video.
While these exercises are demonstrated with a partner, there are plenty of ways to improvise if you're flying solo. For example: If you'd like to try the handstand push-ups, but don't have a partner, try performing the exercise against a wall. Or, alternatively, keep your feet on the floor and pike your body by folding at the waist and keeping your upper body in the handstand position. This will also make it a bit easier.
Want to see more of Chris? I know I do. Let me know in the comments below!