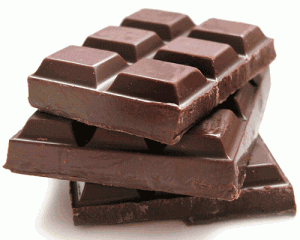 In the last few weeks, we've talked a lot about food cravings – and, in particular, how to eliminate them.
But it hasn't stopped folks from asking me if our food cravings are the result of nutritional deficiencies. If we're not getting enough of a particular nutrient, it's a popular belief that our bodies will crave those foods rich in that nutrient. In other words, if you're not getting enough Vitamin A in your diet, then the belief is that you might crave carrots.
But that's exactly why this myth is untrue. When was the last time you craved carrots – or any other vegetable or leafy green? Instead, we crave foods rich in saturated fat, salt or sugar like pizza, milk chocolate, ice cream or cookies. And we certainly don't need any more of those foods in our diets.
Rather than being associated with nutritional cues, research suggest that cravings are related to a complex mix of social, environmental, physiological and cultural factors. For example, there was a recently-cited study in the Wall Street Journal which found that sushi cravings are more popular in Japan than chocolate cravings.
It's also been found that food cravings activate the same reward circuits in brains as cravings for drugs and alcohol – and that brain regions associated with memory, emotion and stress all light up during intense cravings. Rather than craving chocolate because of a magnesium deficiency, it's more likely that your hankering is the result of a screaming boss.
Though it's a commonly held belief that our cravings are related to nutritional deficiencies, research strongly suggests otherwise. Instead, it seems that cravings are a psychological coping mechanism born from a rich brew of complex factors.
If you need help overcoming cravings, check out my 10 tips for eliminating the munchies.