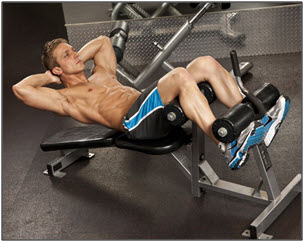 People often ask me how much time they should spend in the gym.
The truth is, the answer varies from person to person and it depends on your goals, your schedule and your current gym commitment. There's certainly no short answer, but a new study by researchers at Teachers College, Columbia University is shedding some new light.
Most people understand that exercise is associated not just with improved physical health, but also improved mental health. But is more exercise always better? The answer may be a bit surprising.
After examining data from 7,674 adults, researchers determined that 2.5 – 7.5 hours of exercise per week may be the sweet spot. Exercising more than 7.5 hours was associated with diminished mental health and sharp increases in depression or anxiety.
Because this is the first study confirming that too much exercise can be related to poor mental health, more research is needed. It's unclear if the poor mental health is because of the excessive exercise (perhaps a symptom of overtraining) or if people with poor mental health exercise excessively as a way to elevate their mood. In other words, it remains to be seen whether or not there is a causal relationship.
It's also worth noting that more exercise may not be better for improved physical health either. A handful of new studies speculate, for example, that running more than 30 miles per week may diminish its longevity benefits. These findings are especially troubling for endurance athletes and marathoners who may train upwards of 100 miles per week.
In a nutshell, spending time exercising is a good thing – and it can help boost your mental and physical health. But, like anything else, exercise is best in moderation.