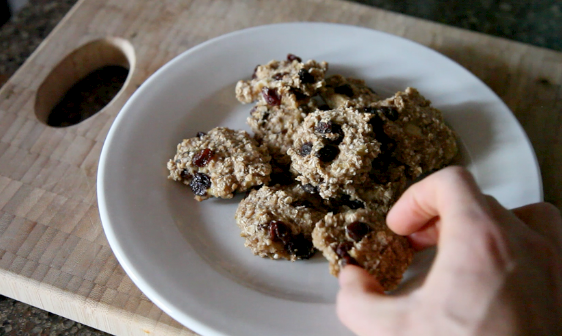 Healthy cookies? Three ingredients? No added sugar?! It sounds too good to be true – but it's not!
I was tipped off about this recipe a few weeks ago, and I've been in cookie heaven ever since. And because they have plenty of carbohydrates, they're great to eat (along with some protein powder) before hitting the gym. They'll give you tons of energy to power through your workout.
Watch the 1-minute video for the super-easy recipe via my Davey Wavey Fitness YouTube channel – and then give them a try at home. I think you'll love them.