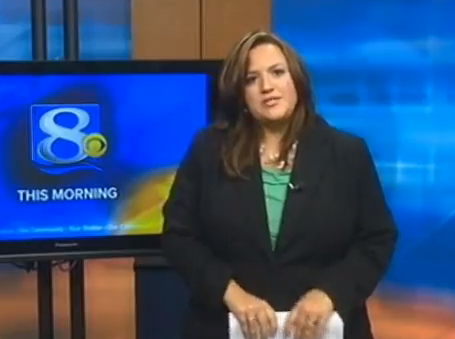 In LaCrosse, Wisconsin, a local news anchor named Jennifer Livingston received a nasty email from a viewer about her appearance. The email reads as follows:
It's unusual that I see your morning show, but I did so for a very short time today. I was surprised indeed to witness that your physical condition hasn't improved for many years. Surely you don't consider yourself a suitable example for this community's young people, girls in particular. Obesity is one of the worst choices a person can make and one of the most dangerous habits to maintain. I leave you this note hoping that you'll reconsider your responsibility as a local public personality to present and promote a healthy lifestyle.
Jennifer responded to the email on air. That response, which has received millions of views in just the last day, has since gone viral. Clearly, it has struck a chord.
Take a look:
Yes, obesity is an epidemic in this country. And yes, promoting a healthy lifestyle is an important responsibility. But the suggestion that Jennifer is an unfit role model simply because of her excess weight, in my opinion, falls flat.
As I've said before, scales measure one thing: Pounds. They don't measure your value as a human being and certainly not the content of one's character or a person's contributions to the community. In a world that too often tells us otherwise, this viewer's comments become part of a destructive dialogue.
I'd love to know what you think. Do you think that this viewer's email was uncalled for and unnecessary, or do you think he has a point? Share your thoughts in the comments below.