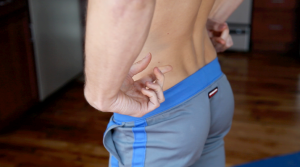 Of all the hundreds and hundreds of posts that I've written about meaningful topics, none have had as many views as a silly article that I wrote about getting back dimples. Also known as Venus dimples, these are the sexy impressions that you'll see on the backsides of some men and women. And, apparently, they're in demand!
In the post, I outlined a few exercises to help strengthen the muscles that help make Venus dimples pop – but today I'd like to follow up with a lower back workout that you can do at home!
Check out the video via my Davey Wavey Fitness channel on YouTube.