Hey Davey,

I run a lot and I'm sure it's great exercise for my legs. Does going out for a run mean that I can skip strength training my legs?

From,
Jim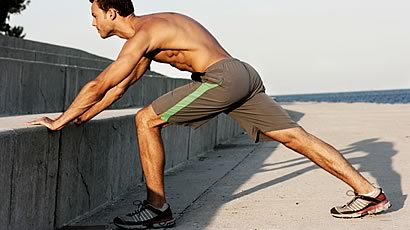 Hey Jim,
The short answer is no.
Both cardio and strength training are important components of a well-rounded workout, but each provide unique benefits.
Strength training exercises like squats, deadlifts and dumbbell lunges help build a bigger and stronger lower body. By overloading your muscles with increasingly heavy resistance, your muscles will grow in size and strength.
In other words, a good round simply isn't going to give you the same muscle building benefits as an effective strength training program.
That doesn't mean cardio isn't important. Though cardio might not be the most effective way to get that bubble butt, it gives you the endurance that you need to get through a challenging workout. If you're too winded to get a few more repetitions, you're selling yourself short. Moreover, regular cardiovascular exercise is important for overall health.
When it comes to creating a well-rounded exercise program, it's important to include both cardio and strength training for the best results.
Love,
Davey