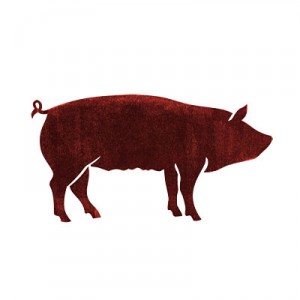 We know that limiting our intake of red meat can provide some great health benefits, but is pork really a smarter beef alternative?
When people think pork, fatty bacon and glistening BBQ ribs often come to mind. It's true that these cuts are high in saturated fat – and that, according to the World Health Organization, the American Dietetic Association, American Heart Association and others, saturated fat is a risk factor for cardiovascular disease. But other cuts of pork meat, such as tenderloin or center-cut chops, are much leaner.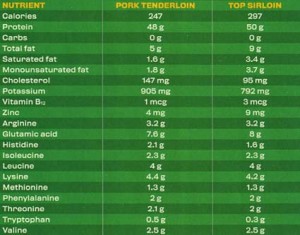 To compare apples to apples, let's look at the nutritional differences between a pork tenderloin and a top sirloin (one of the leanest beef cuts available). In an 8-ounce serving, pork has 50 fewer calories, nearly half the fat and saturated fat content and a similar amount of protein.
If you look at 8 ounces of 90% ground beef, the differences become even more dramatic. When compared to pork, the ground beef has 233 additional calories and 5x the amount of total fat and saturated fat.
Moreover, pork manufacturers are responding to consumer dietary trends by breading leaner pork. Today's pork is leaner than ever – and its reputation is slowly changing. In fact, pork is sometimes even referred to by nutritionists and dieticians as "the other white meat."
The bottom line: For health-conscious carnivores, lean cuts of pork can be a smarter alternative to red meat.
Are you a pork fan? Let me know in the comments below! Personally, I love pork! But I only eat pork when I'm able to buy cuts from humanely raised animals.