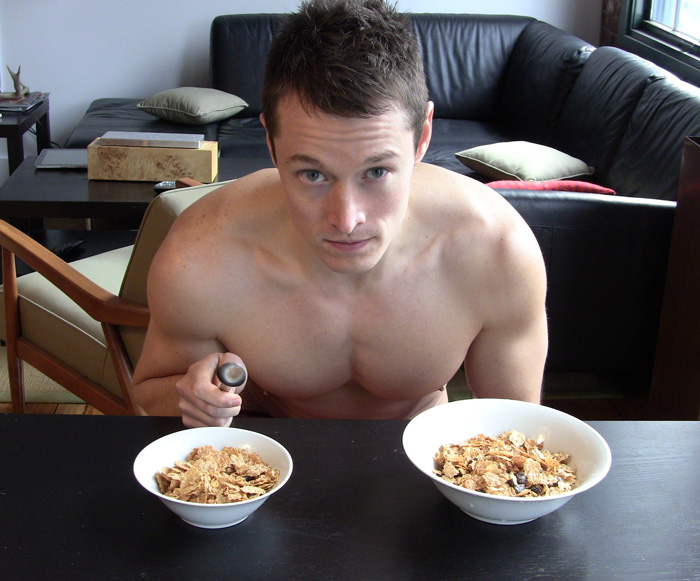 We know that when it comes to portions, size matters. It's easy to talk about portion control tips, like taking just a few bites of dessert or eating off of smaller dinner plates – but applying that advice is another thing altogether.
Most mornings, my breakfast includes a bowl of cereal. I reach for whatever bowl is available, and then add my cereal and milk. I have two different size bowls: one is 6 inches and the other is 8 inches.
Today, I wondered if my cereal is subject to the large plate theory. The theory goes something like this:
Portions look smaller on larger plates, so…
We put more food on larger plates, so…
We end up eating a greater quantity of food.
The takeaway is that by opting for a smaller plate, we will consume less food. Simple enough.
To test it out, I added my typical serving size of cereal to both the 6-inch and 8-inch bowls. To be honest, the amounts looked fairly similar. But then I took out my measuring cup. As it turns out, I put an extra 3/4 of a cup of cereal (equivalent to 150 calories – or roughly 12 minutes on the treadmill) in the 8-inch bowl. My larger bowl contained a 33% larger portion of cereal.
For me, there are a two morals of the story. First, the large plate theory is very much true. Second, it's critically important to apply abstract advice and tips to concrete instances in each of our lives. Reading tips is one thing. Living them is another. 🙂