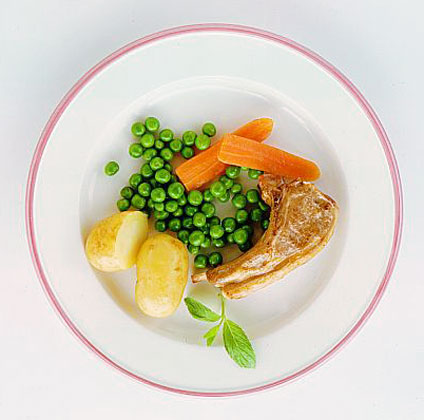 If a food is labelled healthy, do you give yourself a free pass to overindulge? According to a recent study, you're not alone.
The study, commissioned by Ireland's Safefood agency, examined the relationship between consumer eating habits and product packaging/marketing. When participants were asked to serve themselves appropriate-sized portions of "healthy" and regular food brands, the participants both served larger portions of the so-called healthy foods and underestimated the caloric content.
Of course, this study brings to light what food marketers already know. According to Dr. Cliodhna Foley Nolan, the director of Human Health and Nutrition at Safefood:
Foods are marketed as being healthier for a reason, because food producers believe, and they correctly believe, that those labels will influence us to eat their products and perhaps eat more of their products.
Marketing a food product with health claims will not only get consumers to buy that product – but it will also get consumers to eat more of the product. In other words, it means more money and bigger profits for the companies producing these foods.
The moral of the story is two-fold.
First and foremost, don't believe claims on product packaging. Instead, review the nutrition information and ingredients for real insight.
Second, review your portion size against the product's serving size. Even if a product is truly healthy, it's still not an excuse to overeat. If your body takes in more calories than it needs, then those excess calories will be stored as body fat – regardless of where they came from.
The bottom line: "Healthy" isn't a license to overeat.