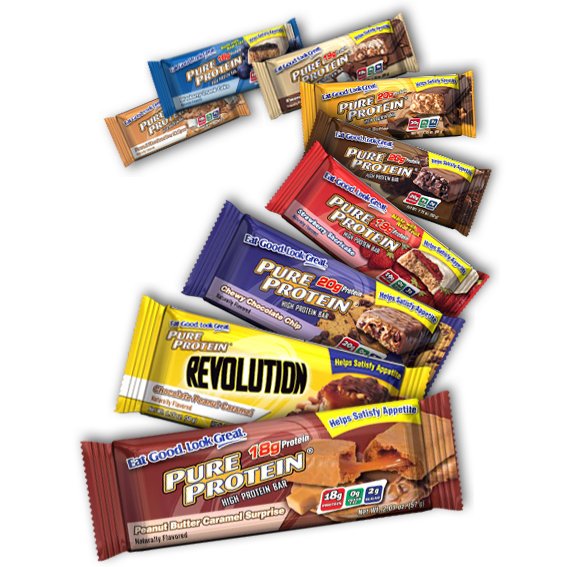 You've probably seen countless rows, boxes and packages of protein bars at your neighborhood gym or health food store. They're convenient, easy and loaded with as much as 50 grams of protein. As such, they're a popular choice for gym-goers and exercise enthusiasts – especially after a hard workout. But are they really healthy? Are they good for building muscle? And is there a better alternative?
First things first, it's important not to paint all protein bars with the same broad brush. Indeed, there's a full spectrum of options available – and the nutritional content varies greatly from product to product. BUT, for the most part, protein bars are highly processed and loaded with added sugar, unhealthy fats and several hundred calories. Whether stuffed with nougat or dipped in chocolate, eating a protein bar isn't that unlike consuming a high-protein candy bar. It's like a Snickers bar on steroids. Which is probably why they taste so good.
Though most Americans get more than enough protein, additional protein supplementation is sometimes necessary for individuals that lift often and hard. Especially after a good workout, ingesting protein is important so that your body can rebuild and repair the damaged muscles. In fact, it is by this process that our muscles grow larger. The quicker this post-workout protein is absorbed into your body, the better. Added ingredients – and fats, in particular – can really slow down the body's absorption of protein. Because many protein bars are rich in fats and thus slow to absorb, they're not the best post-workout protein option.
So what's a better alternative?
Most exercisers opt for a shake made of powdered whey protein mixed with water. Pure whey protein, especially in the absence of other nutrients, gets absorbed quickly and gives the body exactly what it needs. Though a whey protein shake isn't as delicious as a chewy, gooey protein bar, it's a definite nutritional upgrade—and has less than half the calories. And from a cost perspective, protein powders are significantly cheaper.
The bottom line: Save those protein bars for the occasional treat—and resist the temptation to make them a regular part of your diet.