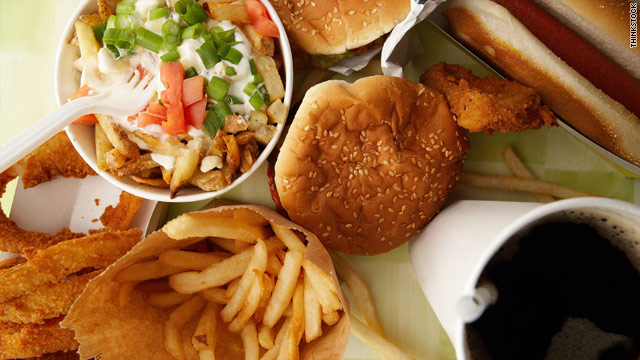 Whether it's going to your favorite fast food establishment or eating a sit down meal at a restaurant, researchers have found that dining out adds an average of 200 calories per day to your diet.
The study, which was recently published in Public Health Nutrition, surveyed some 12,000 individuals on two separate days. According to the data, the calorie boost was greater for low income individuals and people who identified as black. High income individuals saw the smallest increase in calories; researchers speculate that higher income individuals may have better access to resources and healthier (but often more expensive) food options.
It's no secret that fast food and restaurant meals are often more calorie-dense than home-cooked meals. But researchers noted that on days when individuals ate out, they didn't adjust their calorie intake accordingly. In other words, if you know you're eating out for dinner, compensate for the extra calories with an especially healthy lunch. It can help mitigate the damage.
Beyond calories, restaurant and fast food eating also resulted in more saturated fats, sugar and salt.
This data clearly demonstrates the impact of typical restaurant meals on our diets. But the choice doesn't need to be between eating out and proper nutrition. There are certainly steps that each of us can take to ensure healthier restaurant meals. Like drinking water instead of sugary drinks or alcohol. And sticking with baked or broiled options rather than foods that are fried, creamy or breaded. Research restaurants online (some have more healthy options than others) and ask your server for substitutes.
200 calories might not sound like a lot, but when those calories are consumed several days a week, 52 weeks a year – they add up to an alarmingly large number. Be aware of the foods you eat and make smarter decisions whenever possible!