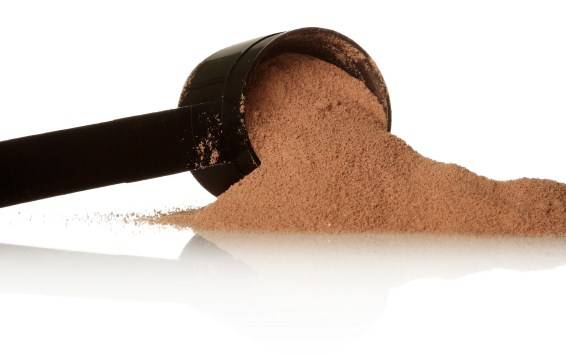 After you've finished a grueling workout, your body needs protein – and it needs it fast. When it comes to speed, nothing beats whey protein. Because it's absorbed so quickly into your system, it has become a popular post-workout snack.
Other types of protein like soy or casein can also be effective, but they're absorbed slowly over time. As such, they're better choices for general protein supplementation or take before going to bed.
But a study by the USDA takes things a step further. For the study, overweight and obese individuals were divided into various groups. One of the groups was given 56 grams of whey protein per day while another group was given 56 grams of soy protein. The proteins were ingested through smoothies given twice daily.
Beyond the protein supplementation, the participants were given no nutrition advice and were allowed to eat whatever else they wanted.
Approximately six months later, researchers found that the whey protein group had lost both weight and body fat relative to other groups – and that their waist was nearly an inch smaller compared to the soy protein group. Participants in the whey group also showed lower levels of the hunger-stimulating hormone ghrelin.
Because participants had lower levels of ghrelin, researchers speculate that whey protein may lead to increased satiety. In other words, including whey protein as part of your diet – in addition to fueling your muscles – may help curb your appetite.
While more research is needed to further understand the connection between whey, hunger and weight loss, it seems that whey protein could play an important role in weight management.