Dear Davey,

I've struggled with obesity since childhood. Now that I'm an adult, I've been paying more attention to my body.

In the last month, I've managed to lose 40 pounds by not eating. I know that you need to eat to survive, but I want to continue getting results. What advice do you have?

Thanks,
Jason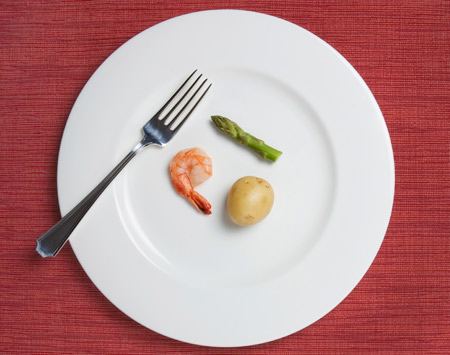 Hey Jason,
Thanks for the email.
I have to say, you are playing a very dangerous game – and, it's one that you'll inevitably lose without a dramatic change in your habits and the guidance of professional help.
Despite all the science that demonstrates otherwise, many people resort to starvation as a weight loss technique. As you've discovered, it does yield initial results; if you stop eating, you'll lose weight. But the problems with this approach are many.
For one, you're slowing your metabolism. Your metabolism determines how many calories your body burns on a daily basis. Because your body is starving (generally 1,000 calories or less per day), it will do everything it can to reduce its calorie consumption. Eventually, you'll need to start eating again – and, when you do, your metabolism will lag. With a reduced daily calorie burn, all those extra calories from food will be packed on as fat. The resulting weight gain, in many instances, exceeds the initial weight loss.
No to mention the dramatic impact of nutritional deficiencies.
We also know that diet AND exercise are required for best results. By just practicing one or the other, you're selling yourself short. Though diet alone can result in weight loss, exercise is required to ensure that the lost weight is mostly fat and not muscle. It takes a lot of energy to maintain muscles – and our bodies are very efficient machines. If you're not using your muscles during periods of calorie restriction and weight loss, you'll be quick to lose them.
You mentioned that you're paying more attention to your body. That's important. But don't just pay attention to how your body looks; pay attention to what your body is telling you. If your body is hungry or weak or tired, then listen to these crucial messages – and act on them. Feed your body with the foods it really craves, like a delicious, colorful salad or some lean meats and vegetables. As you fuel your body with nourishing foods, pay attention to how your body feels.
I'd also suggest giving yourself the gift of professional help. It is absolutely worth your time, money and effort to work with a nutritionist, weight loss specialist or healthcare professional. After all, you only get one body. Let's keep it in a good, working condition.
Love,
Davey