Dear Davey,

I'm 41. I've battled obesity for the majority of my life. I hit 200 pounds when I was 12, and 300 pounds by the time I turned 30. When I was 36 I decided to turn things around, and I lost 132 pounds through diet and exercise. I was so proud of myself.

I managed to keep that weight off for almost four years, then last year I suffered several personal crisis in a row, and let things slip. I've gained back 78 pounds of the weight that I worked so hard to get rid of.

I am so depressed and angry with myself for allowing it back on. I also don't feel like I can push myself like I used to.

Can I get back to what I was at before? I know that our bodies change as we age, so I'm worried it's going to be harder. It's only been five years, but I feel so much older this time and I know people lose muscle mass with age. For the best results, should I put more focus on cardio or weight training?

Thanks,
Dwight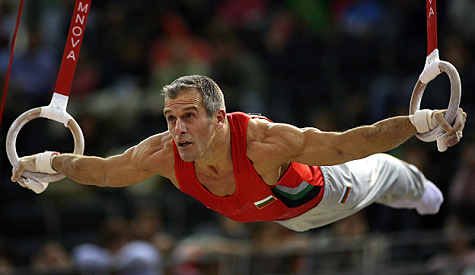 Dear Dwight,
For best results, it's not about cardio or weight training. It's not even about age. It's about attitude.
In the paragraphs above, you outline a number of excuses. In a nutshell, they include:
I'm too old.
It's harder.
People lose muscle with age.
Excuses don't create results. Instead, as the saying goes, excuses are the nails used to build a house of failure. As such, let me destroy each of your excuses, one by one.
First, you said that you're too old. I'm reminded of a elderly man that I met in San Diego. Jogging along on the treadmill next to me, he told me he was 91. With his World War II cap proudly on display, he outran almost everyone else at the gym. If he's not too old, you're not too old.
Second, you said it's harder. Yes, getting into shape requires energy and effort. But do you know what's harder than working out? Dealing with the effects of obesity, coping with internalized anger and dying of a heart attack at age 50.
Third, you said that people lose muscle with age. You're right, to an extent. The condition to which you refer is sarcopenia; as people age, skeletal muscle mass and strength can be lost. But what's also true is that sarcopenia can be prevented – and even reversed – through physical activity.
You could probably come up with more excuses. But I promise you that I've already heard them. And I can also promise you that they're equally destroyable. So let's save ourselves the time and cut to the chase.
The truth is, your greatest obstacle is yourself.
Instead of becoming increasingly frustrated, recognize that your existing problem can only be solved with a new perspective. The solution isn't a workout plan or a diet. It's a new way of looking at things and a new attitude.
You have an opportunity.
Through 41 years of life and your weight journey, you've learned a lot. Tap into that wisdom and create a new 40s for yourself. And then a new 50s. And so on. Build on your life experience not for declining health but for a renewed commitment to fitness expressed through an active lifestyle.
Love,
Davey
P.S. Because losing weight is about more than diet and exercise, I recommend downloading Davey Wavey's Weight Loss Program to create truly lasting results.