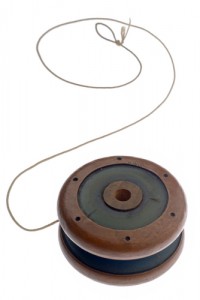 Yo-yo dieting, often called weight cycling, occurs when an individual loses and gains weight over and over again. In the Western world (including the United States wherein two-thirds of the population is considered overweight), weight cycling is thought to affect some 10% to 40% of the population.
But does constant yo-yo dieting and weight fluctuations slow down a person's metabolism long term? And does a history of weight cycling affect an individual's ability to lose weight from an effective diet or exercise program in the future?
Researchers from Fred Hutchinson Cancer Research center conducted a study to answer these very questions. The study included several hundred overweight or obese women who were randomly assigned to various testing groups.
Of the women in the study, 42% were categorized as either severe or moderate weight cyclers. Researchers set out to determine if these weight cyclers would be a disadvantage compared to non-weight cyclers.
At the end of the twelve month study, and despite the yo-yo dieters being an average of 20 pounds heavier, there was no significant difference between the results of weight cyclers and non-weight cyclers. Both were able to successfully participate in the programs and there was no difference in weight loss, decreases in body fat or muscle mass gained. Moreover, other factors like blood pressure, insulin sensitivity and blood concentrations of hormones were similar among weight cyclers and non-weight cyclers.
The study's senior author, Anne McTiernan, M.S., Ph.D., concluded:
A history of unsuccessful weight loss should not dissuade an individual from future attempts to shed pounds or diminish the role of a healthy diet and regular physical activity in successful weight management.
In other words, a history of yo-yo dieting or weight loss and gains won't hamper your future results – and it's certainly not an excuse for not getting your life on a healthier, more productive path. This study is scientific proof that you can break the cycle!