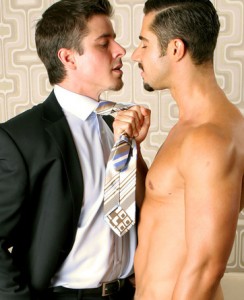 My 6-day trip to Park City, Utah (and blogging hiatus) has finally come to an end. I'm finally back in Rhode Island! There's no place like home.
Staying healthy and fit while traveling is always a challenge. But here are my top 6 tips for making it happen:
Remember that there's no such thing as "vacation" calories. You've probably heard people try to justify an unhealthy meal by saying, "It's okay. I'm on vacation." While there is nothing wrong with the occasional indulgence, it's important to remember the obvious: Your body doesn't process food differently when you're on a vacation. Calories are calories, plain and simple.
Stay at a hotel with a gym, or buy day passes. Before I left on my trip, I was excited to discover that my hotel had a fitness center. When I arrived, I realized the so-called fitness center consisted of two old treadmills, a yoga mat and one piece of equipment. Since the hotel booking was beyond my control, I called the concierge and found an actual gym 10 minutes down the road. I purchased a few day passes – which was a bit pricey – but splurging on your body is always a good thing.
Use your feet. One of the best ways to explore a new city is on foot, and it's also great exercise. Opting to walk (instead of buses, cabs and the like) will help counteract some of those extra calories we tend to consume while traveling.
Stock the mini-fridge. I made use of the mini-fridge by stocking it with my own food. I hit up a local grocery store and purchased some fresh fruit and sandwiches. Using the mini-fridge for your own food is a great way to cut down on restaurant meals.
Be flexible. Exercise doesn't need to be "all or nothing." Maybe your typical gym routine is 60 minutes, and you only have 30 minutes of free time. As Tim Gunn would say, "Make it work." Do what you can with what you've got! 30 minutes of exercise is better than zero minutes of exercise.
Beat the rush. Though this tip isn't for everyone, I'd recommend getting up an hour before your friends, family or coworkers. Before your busy vacation schedule starts, dedicate this early morning time to exercise. At the end of the day, after hours of traveling and exploring, you're probably not going to have the energy to exercise.
Those are my six tips but I'd love to hear some of yours! Let me know in the comments below!