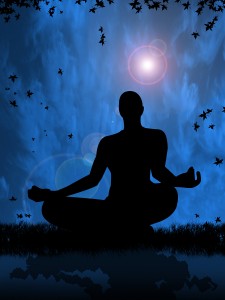 Of all the feelings you direct toward your body, how often do you express gratitude?
Many of us are angry or frustrated that we're too large, too thin, too weak, too this or too that. Some of us feel shame, guilt or even fear about our bodies.
The desire to make our bodies healthier and stronger is positive. But I think that intention is best served in a package of gratitude. If we can be grateful for our body in its current form – and accept it as it is today – then I think our transformation comes from a place of true power. And if you are grateful for your body, then you are more likely to nourish it with healthy foods and actions. It's an upward spiral.
Gratitude can lift us from a world of low frequency emotions like shame, guilt and anger into the higher frequency emotions of willingness, acceptance and love. It's like a ladder on which we can climb out of the darkness.
Today, on the day before Thanksgiving, I give thanks to my miraculous human body. And I invite you to do the same. Regardless of where you're at or what you'd like to change, give thanks.
What about your body inspires gratitude? Let me know in the comments.