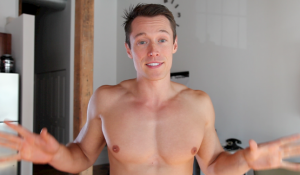 I love busting fitness, exercise and nutrition myths with real science, studies and data. Just because you've heard something – even if you've heard it A LOT – doesn't mean that it's necessarily true.
Today's video features some of the most popular and most pervasive fitness myths that I've posted about over the years. I bet you believed at least two of these myths. If I'm right, let me know in the comments below!
Check out the video via my Davey Wavey Fitness YouTube channel.