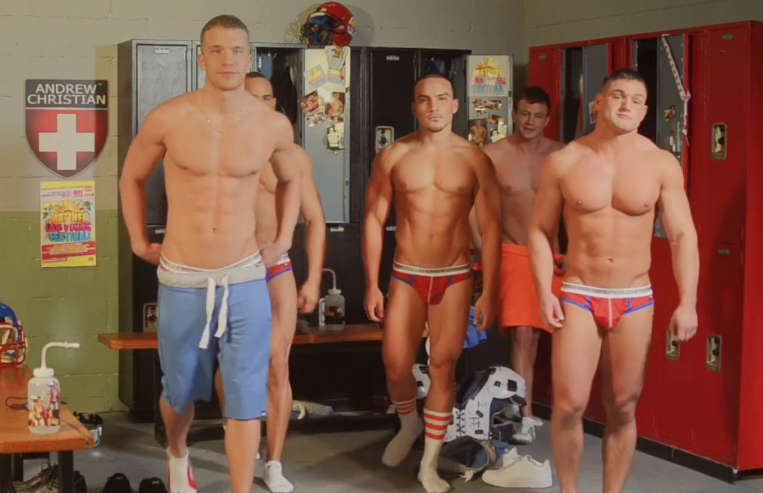 If you're a fitness-craving gay man living in a metropolitan area, then you've probably pondered this question: Should I join a gay gym?
It's no secret that some gyms are gayer than others. As I write this article, I'm visiting downtown Toronto – and I could tell you exactly which gyms are known for being gay. The Extreme Fitness at Yonge and Dundas, for example, or the Goodlife at Bloor and Park. Yonge Street Fitness is pretty gay, too. In fact, while working out an especially gay (and now closed) gym, one of the members actually started kissing me in the middle of my ab workout.
On one hand, joining a gay gym can foster a sense of community. It's always a nice change to not be in the minority – or outnumbered by straight people. Despite the unsolicited sexual advances, it feels safer. And it's fun to see your friends while working out.
On the other hand, gay gyms come with their fair share of distractions. For one, they tend to be very cruisey. There will be no shortage of eye contact or staring, and you'll need to ask yourself if you're at the gym to workout – or to find a man. Or perhaps both. Whatever your motivation, be honest with yourself about it. If you really are joining a gym purely to workout, the distractions can be difficult.
Personally, I enjoy visiting gay gyms when I'm traveling. But, as a general rule, I don't screw where I lift; it's much easier to find a good man than it is to find a good gym. If you do hook up or get into a relationship with a gym buddy, know that you'll continue to see him again and again when you workout. Depending on the experience, that could be a great thing. Or it could be horrible, awkward and uncomfortable.
I don't think there's an easy answer to the question, but I'd love to hear your thoughts in the comments below. Do you prefer working out at a gay gym? Why or why not?