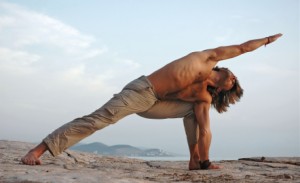 When you've worn holes in your sneakers, you can get a new pair. When your jeans no longer fit, you can buy some new ones. If you misplace a hat, you can replace it. But when it comes to your body, things aren't so disposable.
I honor my body outwardly through actions and exercise because I only have one body, and because it's the vehicle through which I experience this amazing world and all of its lessons.
But equally important is honoring my body inwardly through affirming words and thoughts. After all, our words and thoughts are the foundations for our actions; we act on the beliefs we cultivate. If we affirm and uplift our bodies through thought, then perhaps we'll be less likely to misuse or abuse it through unhealthy actions – like avoiding the gym or feeding it with foods that aren't nourishing… like the Snickers flavored cake sitting on my counter.
So, in the comments below, I encourage you – as difficult as it might be – to write a sentence or two to honor your body. I'll go first…