Today's guest post is by Davey Wavey's good friend and spiritual weight release coach, Diane Petrella. Diane is also one of the contributors to The Davey Wavey Weight Loss Program.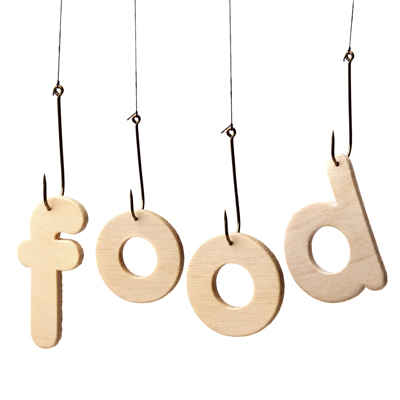 Do cakes, ice cream, or chips hold power over you? Once you start eating them, is it hard to stop? Do attempts to enjoy just a single bite result in guilt-ridden overeating episodes?
It may be time to say good-bye to this love-hate relationship.
Get Very Honest with Yourself
When you enjoy the foods you want in moderation, you don't need to set limits because you do so automatically. If you feel guilty even when you eat balanced amounts of certain foods, it's possible to release self-judgment and enjoy what you want. But if you find you can't eat certain foods in moderation no matter what you do, then maybe it's time to try a different approach and just say, "No."
"But I deserve to eat what I want!"
Of course you do. But when you emotionally struggle with a certain food, it's not about the food at all. Deep inside there's a part of you that doesn't yet feel deserving to give to yourself in a healthy way. It's not the food you deserve; what you deserve is your own love.
"But I don't want to deny myself!"
Well…why not? When you deny yourself something that hurts you, you ultimately give yourself inner peace and good health. Don't give food that power over you, when the power you need to find is within you.
Some say the more we can't have something, the more we want it. But that's only true if you believe that to be true. You can choose to believe that not having what hurts you, frees you.
If you attempt to mindfully eat a trigger food before you've learned to fill yourself up with your own strength, you may be setting yourself up to fail. But try it. If it works for you, go forward in moderation. If it doesn't and you cannot stop overeating that particular food, remember that it's not your fault and it has nothing to do with will power. You're trying to tame something that has power over you and that's not easy.
But it is possible.
Set Clear Food Boundaries
Compulsive behaviors sometimes need black and white parameters until you develop the inner resources and fortitude to manage the gray. For example, to admit you're powerless over a certain food, as an alcoholic is powerless over liquor, or a compulsive shopper is powerless over a credit card, is to embrace your own power. To feel grounded, the alcoholic stays away from bars, the compulsive shopper cuts up their credit cards, and the person who cannot limit chocolate cake, stays away from it. Setting a super-clear boundary provides a helpful structure. When you stop grappling with a force larger than yourself, you discover your own strength.
Eventually, the alcoholic can safely enter a bar without drinking, the compulsive shopper can hit the mall without overspending, and you can enjoy a piece of cake without over-eating.
This is because when you keep trigger foods out of your home, stop ordering them at restaurants and avoid them at parties, you release the grip they hold on you. Your struggle ends when you stop trying to manage these foods and take charge by deciding, "Enough."
Be aware that you may experience resistance at first. But it likely isn't about the food. Chances are you're resisting experiencing feelings the food helped you avoid. When this happens, find ways to soothe yourself–writing in a journal, talking with a friend, or listening to calming music.
If you're ready to release the grip trigger foods hold over you, reflect on this affirmation:
"I love myself and my body too much to give my power over to that food."
What matters most is your emotional and physical health. When you mindfully choose yourself over food, you let go of the struggle and rest peacefully in your own strength.
Your thoughts?
Will you break up with your trigger foods?