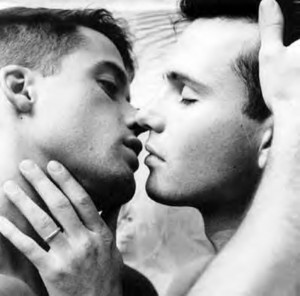 With my boyfriend in town, I got to thinking about the cardiovascular benefits of sex. It certainly gets the heart pumping, the blood flowing and the sweat dripping. So, it's got to be a good workout, right?
Sorta. It's certainly better than watching TV and eating Cheetos.
An hour of intercourse burns somewhere between 300 – 400 calories for the typical participants, depending on weight and intensity. At 160 lbs, I could expect to burn at least 307 calories in an hour of f*cking.
But what about foreplay? In terms of calorie consumption, I'd burn 106 calories in 60 minutes. Not so great.
So how does intercourse rate against other cardiovascular exercises? At 160 lbs, here's how sex stacks up for me:
Sex – foreplay 106
Raking lawn 288
Sex – intercourse 307
Walking 4 mph 374
Swimming – moderate 442
Aerobics – high impact 509
Rowing machine – moderate 509
Bicycling / cycling 12-14 mph 634
Swimming – vigorous 710
Running 6 mph 730
Basketball full court 797
Running 7 mph 835
Running 8 mph 979
I'd put sex into the "kinda" workout category. It's good for your heart, but not reason enough to skip the treadmill.
Bottom line: You're probably not going to f*ck you way to a six pack.
And, it turns out that hitting the gym is great for you sex life. Learn why…