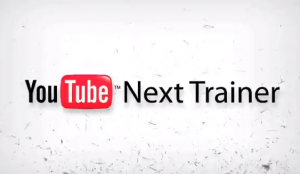 It's official: YouTube has announced 16 channels to include in their YouTube Next Trainer program – and I'm excited to share that Davey Wavey Fitness is one of them!
The Next Trainer Program was created to help content creators like myself supercharge our careers. As an official Next Trainer participant, I'll be completing a 12-week virtual course moderated by featured mentors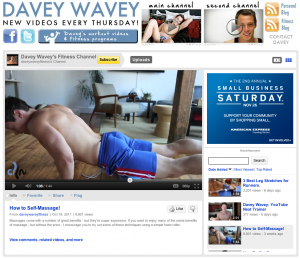 including Billy Blanks, DeStorm, and Julie DelaBarre. In addition, I'll receive $15,000 in new equipment and promotions. (By the way, it's already spent on new lighting!)
I've always enjoyed working one on one with clients; it's personal and intensely rewarding. But the amount of change you're able to affect is always limited by the hours in a day. You can only do so much. With YouTube, on the other hand, my ability to help people transform their lives through love, exercise and nutrition is increased exponentially. The sky is the limit!
And so I'm absolutely thrilled to be a part of YouTube's Next Trainer program and to take my fitness work to the next level. I'm going to soak up everything that I learn like a sponge, and share the fruits my labor right here with you.
Thank you for being a part of this. And make sure you're subscribed to my Davey Wavey Fitness YouTube channel for continued updates.