Think you can't get a six pack? Think again!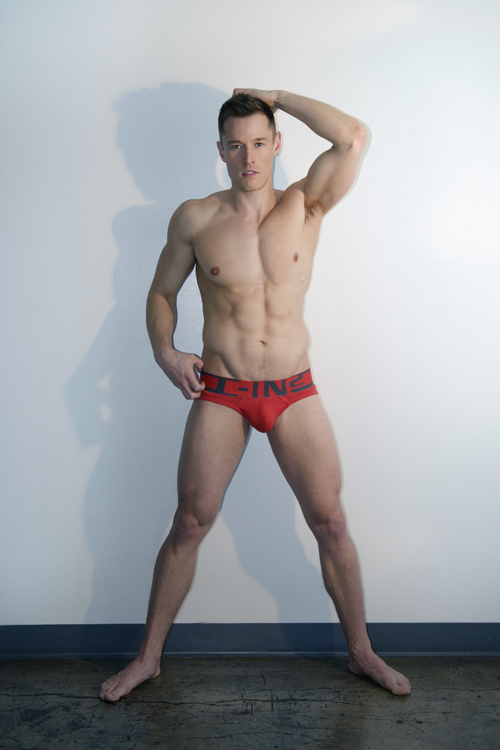 Dear friend,

What do six packs, unicorns and the lost city of Atlantis all have in common?

They're all elusive—and often shrouded in mystery. But the truth is, it doesn't need to be this way… at least, not when it comes to six packs. Six packs aren't a matter of magic—they're a matter of having a solid, science-based program that's designed to give you real results.

And that's exactly why I created Davey Wavey's Six Pack Program. This at home, equipment-free ab program will finally give you the six pack results that you've always wanted.

If you're serious about getting real and lasting six pack results, this is the program for you.


Are you sick and tired of doing countless sit-ups?

Then you'll be happy to know that there's not a single sit-up in this program.

That doesn't mean that this program is easy (there are several dozen brand-new exercises to kick your butt)—or that you won't have to work hard. This isn't a half-assed, watered-down fitness program; it's the real deal. But if you combine the exercises and knowledge in this program with some dedication, you'll have amazing results.

The results that you'll get with Davey Wavey's Six Pack Program don't just look good. A strong and defined core isn't just superficial. You'll get to enjoy a number of other benefits including:

√ Improved posture
√ Lowered risk of back injury
√ Reduced risk of many ailments—from heart disease to depression
√ Increased athletic performance
√ Reduced risk of sport-related injury
√ Improved balance

In other words, it's not just about looking good—it's about dramatically improving the quality of your life.

Check out this free preview:



If you're ready to stop wasting your time and money, this is the last six pack program you'll ever need!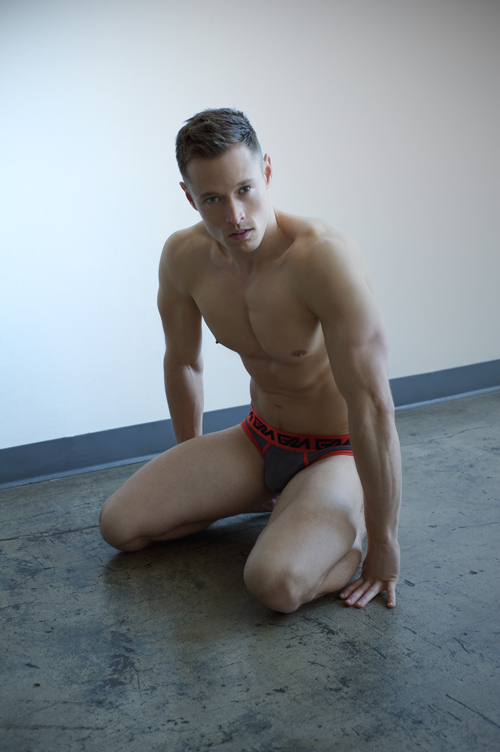 Through Davey Wavey's Six Pack Program, I'll show you:

√ Which exercises are best for a six pack
√ The importance of nutrition—and which foods you should eat
√ Professionally-filmed, 12-minute ab workout routines for every weekday
√ How your camera can be a great tool for building amazing abs
√ Tips for staying motivated
√ How to stay on track even while traveling
√ The secret to an effective core workout
√ A simple formula for modifying your diet and defining your core
√ How to overcome a slow metabolism
√ Tips for structuring other strength training to support your six pack
√ The type of cardio that is best for creating a six pack

Here's what people are saying:


I just want to thank you, Davey, for getting me in the best shape of my fricken life! Dude, you are the only instructor that hasn't given me a bunch of crap. I used to be chunky and now I'm ripped. You rock!
- Samuel
Thank you for inspiring me to get in better shape. I've been using your workouts and I'm excited with my results. Thank you for being such a fun source of inspiration. Keep doing what you do!
- Michael
I want to thank you. Without you, I would still be at my heaviest weight. So far, I've lost ten pounds—but I'm not stopping there. Keep doing what you're doing—and one day I'll be as fierce as you!
- Matt
So what does Davey Wavey's Six Pack Program include?

My program gives you everything that you'll need to create the six pack of your dreams. Best of all, you can do the entire program at home without any equipment!

You'll get:

Monday Ab Workout: This 12-minute, professionally filmed workout video will carve out your core! Starring Davey Wavey, perform this workout each Monday for some real results.


Tuesday Oblique Workout: Each Tuesday, perform this professionally filmed 12-minute workout to focus on your oblique muscles. These are the muscles that run alongside your abdominals, and this workout will truly help you step your six pack game up to the next level.


Wednesday Ab Workout: Kick hump-day in the butt by powering through this professionally filmed 12-minute, core-focused workout. Packed with tons of brand-new exercises, you'll love the way it makes you feel.


Thursday Lower-Ab Workout: To really develop your v-lines, Thursday's 12-minute, professionally filmed workout targets your lower abdominals. It will burn so good!


Friday Ab Workout: Jam-packed with some of my best and favorite ab exercises, end the week right with this 12-minute, professionally filmed core workout.


e-Book: Davey Wavey's Guide to Six Pack Success—From 'a' to 'z', this e-Book contains everything you need to know about six packs. By combining nutrition, exercise and the workout videos that accompany this program, you'll have a foolproof strategy for creating the six pack of your dreams.


Bonus: Six Pack Recipes—Having a six pack doesn't mean that you need to give up eating delicious food. In fact, it's quite the opposite. Through this recipe book, I share some of my favorite six pack recipes for breakfast, lunch, snack and dinner!

By the time you finish this program, I know that you'll be thrilled with the way you look and feel!


Free Gift: Davey Wavey's Jock Workout

Amazing abs are great, but how about toning and defining your entire body? If you order Davey Wavey's Six Pack Program today, you'll also receive Davey Wavey's best-selling Jock Workout as a free gift. You don't need any equipment to perform these workouts. You'll get three, 20-minute workout videos, an e-book, nutrition guide and more. It's a $59 value, but it's yours free.

Check out the preview:


So why is Davey Wavey's Six Pack Program so great?
If you're skeptical, I don't blame you. Maybe you've tried a different six pack program before—but didn't experience results. How is Davey Wavey's Six Pack Program different from what's already on the market?

My program is special because:


It includes five, 12-minute workout videos. This program goes the extra mile by providing you with five different ab workouts. There's one for every day of the week!


It's designed for both men and women. Both men and women can put my program to use and get real and lasting results.


It's customizable for different ability levels. Regardless of your fitness level, this program is created for all abilities. You'll be able to modify the exercises to meet you where you're at—and you can increase the intensity and challenge over time.


It focuses on nutrition, too. Six packs aren't just created in the gym. They're also created in the kitchen. Many six pack programs overlook the role of nutrition and diet—but not this one! You'll even receive sample six pack-friendly recipes to try!


There's nothing else to buy. You have it all. Five workout videos, an e-Book, a whole slew of bonuses—there's nothing else to buy. No fancy equipment needed. No supplements. Just add a little hard work and your results will speak for themselves.


It's efficient. I know that everyone has busy schedules—but the ab workouts that accompany this program are just 12 minutes long. If you can't find 12 minutes of exercise, then you don't want it bad enough.


It's created by me. With well over 100 million video views, people from all over the world enjoy and appreciate my approach. It's not scary. It's not intimidating. But it works!



I've watched your videos for years, and I recently ordered your workout program. Kudos on the amazing work. I love it.
- Donny

Here's what else you'll learn:


√ How to become leaner—even when you're resting
√ How to target different abdominal muscles—including your oblique muscles (side abs) and lower abdominal
√ Which meals are best for a lean midsection
√ How to structure your cardiovascular exercise
√ How to overcome low motivation levels
√ Strategies for staying lean while traveling
√ Dozens of brand-new ab exercises
√ How you can build a dream body without spending your life at the gym
√ Modifications of exercises for different ability levels
√ The secrets to getting a defined core

If you're serious about getting a six pack, then Davey Wavey's Six Pack Program is perfect for you.

In addition to receiving everything already listed above, you'll also receive the bonuses below.



I used to be fat and even had heart problems from being overweight. But now I already have a four pack, and the other two are on their way! My life has changed with my new body. I'm happier and getting much more attention.
- Patrick
I just downloaded your program. I'm so excited about getting my body—and life—back into shape. Thank you for always being so positive.
- Kirt
Over the last few years, I've lost 100 pounds. Thanks to you, I'm proud to say that I'm actually getting muscle definition for the first time in my life. You have really helped me gain a sense of confidence in myself. Thank you for giving me hope!
- Robert
If you order today, you'll also get these amazing bonuses AB-solutely free!


Bonus: Six Pack Motivation Tips—We all have our challenges. Some weeks are harder than others. When you hit a roadblock or are lacking motivation, use this guide to get back on track!


Bonus: Favorite Smoothie Recipes—I love smoothies. They can be a delicious and effective way to load your body with essential nutrients. To that end, I've put together this recipe book to share some of my favorite concoctions.


Bonus: Tips to Stay Lean While Traveling—Whether you're going on vacation or travel often for work, leaving home is no excuse for sidestepping your six pack goals. Use these tips to stay lean and defined while on the road.


Through this program, you're getting hundreds of dollars worth of programming and bonuses for just $99, $79, $59. It's less than the signing fee to join most gyms. Isn't a strong, sexy and defined core worth $59 to you?



Please Note: This is a downloadable program that includes downloadable e-books and videos. You will NOT receive a physical package - including DVDs or a book - shipped to you in the mail. After ordering, you will be able to immediately download all of the program files and bonuses. You won't find Davey Wavey's Six Pack Program in stores; it's only available through this website.


About a year ago, I found your programs and they gave me hope and a drive. I started to really transform my body and now I have both a six pack and good sense of how to keep myself healthy. I just wanted to tell you thank you for everything and I hope you realize that you changed my life for the better.
- Blake
---
You're Safeguarded By My
"30-Day, NO RISK GUARANTEE!"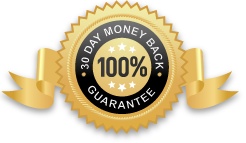 That's right, 100% of your money back.

This isn't a gimmick or scheme. My programs have worked for thousands of people and they'll work for you too.

Depending on your situation you may not get the ideal body within 30 days, but I guarantee that if you stick with my program, you will see and feel results.

If you don't, you'll get 100% of your money back. No questions asked.


---
Over the past few years, I've transformed myself and my body. I am much healthier and feel just great. Your tips have been refreshing and amazingly helpful. You have always proved a welcome pick me up when I was feeling down or like I should give up.
- Walker
I've been doing your programs for a few months, and I can't even begin to describe the difference in my body. I've completely shaped my stomach. Thank you for making me feel sexy!
- Ken


I think it's time. It's time for you to take control of your body and it's time to create the six pack that you've always wanted.

As I said before, it's not magic. It's not unicorns or the lost city of Atlantis. It's science. And it's scientifically impossible for you to follow this program and not get incredible results. You might not have the body of your dreams overnight—but we can get you there. And each day will bring you closer to your goal.

Try it for 30 days. If you don't absolutely love this program, return it. No questions asked. No judgment. But I know that once you try Davey Wavey's Six Pack Program, you are going to fall in love with the way you look and feel. The only email you'll be sending me is one with a before and after picture.

What are you waiting for? Let's get started today. Let's begin your transformation.

Thanks for allowing me to be a part of your fitness journey.

Love,

P.S. In addition to this program and the included e-book, 5 workout videos, you'll also get four exciting bonuses to enjoy!