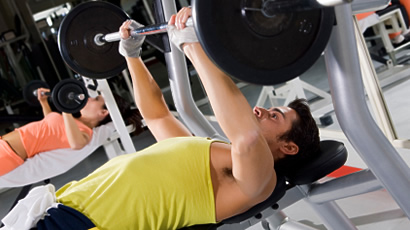 One of the most frequently asked and most often debated fitness questions is whether it's better to lift before or after cardio. And now, a recent study is shedding new light on the discourse.
First things first, we know that it's important to do both cardio and strength training. Both types of exercise offer unique and complementary benefits. They work hand in hand to help you reach your fitness goals and facilitate improved health and wellness.
But should exercisers lift first or do cardio first? Which order yields the best overall results? That's the big question.
The Department of Biology of Physical Activity at the University of Jyväskylä in Finland studied nearly 200 men ages 18 - 40 over 24 weeks. The men were broken into two groups of either cardio first or strength training first. Each week, the men performed 2 - 3 workouts.
For the cardio first group, initial findings showed a slower recovery period with reduced levels of testosterone. But this difference dissipated over the course of the study. After 24 weeks, researchers found similar increases in both performance and muscle growth in the two groups.
Based on these findings, researchers concluded that it really doesn't matter whether you lift before or after cardio. It's simply a matter of preference.
However, it's worth noting that the men in this study exercised 2 - 3 times per week. For people that exercise more or less frequently, it's unclear whether the findings can be extrapolated.
Personally, I find that I have the most energy when I first arrive at the gym. As such, I perform cardio first - as its benefits are more important to me than strength training. If the benefits of strength training are more important to you, then it may make more sense to lift first.