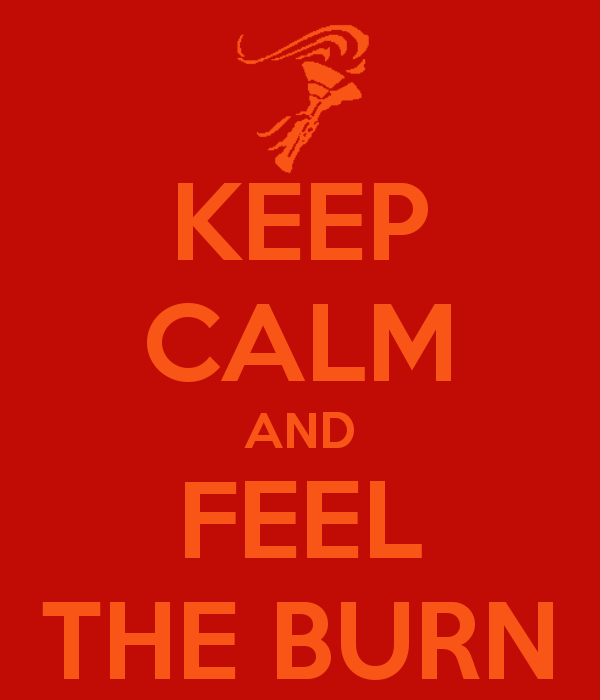 If you've ever pushed yourself hard at the gym, you've felt the burn.
Maybe you ran on the treadmill faster than you've ever run before. Or maybe you got two extra repetitions in on the bench press. The burn is like a fire swirling through your muscles - and it activates a nagging voice inside your head that tells you to stop.
I'm all about being in tune with your body and the messages that it gives you, but this isn't your voice of inner wisdom. It's a defense mechanism that activates automatically.
"You can't go any further," the voice warns.
"You can't do another repetition," it demands.
"You need to stop," it orders.
That small but powerful voice sounds the alarm for one reason. Because it knows that if you continue, your body will need to change. Our bodies like being in a state of homeostasis. For the body to change it takes energy and resources - and your body, through millions of years of evolution, has become a very efficient machine. It wants what it easy and efficient.
But you don't listen to that nagging voice, and you press on. You know that you can go higher, faster, stronger or harder - and that you can be more. After all, if you stay where you're at, you'll get more of what you already got. So you don't just feel the burn, you embrace it. It's your muscles firing. It's your fat melting. It's your body transforming.
When you feel the burn, it's not a reason to stop. It's a reason to give it your all and to redefine your limits.