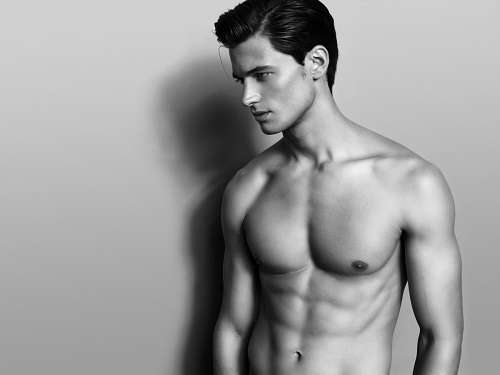 How far would you go for the so-called perfect body? Diet and exercise? Plastic surgery? What about death?
According to one study, 48% of gay men would trade a year of their life for the perfect body. And a staggering 10% of those respondents would trade 11 years (or more!) if they could have that perfect body right now!
There's a few reasons why we shouldn't be surprised.
First, it's not just gay men. A lot of straight people would die for the perfect body, too. A survey of British women ages 18 to 65 found that nearly one in three would trade a year of their life for a perfect body.
Second, we know that gay men are particularly dissatisfied with their bodies. Study after study has found that body dissatisfaction is highest in gay men. We are more dissatisfied with our bodies than straight men, lesbians or straight women. As such, it's not shocking that more of us would die early for the perfect body.
Third, when it comes to body image, gay men really experience the perfect storm. Sure, coming out and being rejected by family and friends or experiencing discrimination may have some impact on the way we see ourselves - and our bodies. But lesbians experience a relatively high level of body satisfaction, so that doesn't tell the complete story. And yes, gay culture is very body-centric; we see images of go-go boys in speedos or underwear models with six packs. But straight culture directs similar and even more pervasive imagery towards straight women. So why do gay men hate their bodies even more?
I don't think gay men objectify men's bodies any more than straight men objectify women's bodies. But with gay men, we also happen to live in the same bodies that we objectify. If a straight guy likes a woman with big breasts, he's not necessarily going to beat himself up for not having boobs. If a gay guy is attracted to pecs, he may become upset with himself for not having them. And therein lies the difference.
So what's the lesson to be learned in all of this? When it comes to body image, gay men have a lot of work to do. But where there are great challenges, there are also great opportunities.
In the comments below, I'd love to hear your thoughts for learning to replace some of that body hate with love.
P.S. Recognizing that rebuilding and repairing the relationship with your body is the foundation for any true and lasting transformation, I worked with psychotherapist and spiritual weight release coach Diane Petrella to put together a fat loss program based on self-love. It's very different, but very powerful… feel free to check it out.