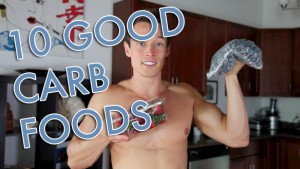 Though carbs tend to get a bad rap (think the Atkins Diet), the truth is that carbohydrates are an essential and necessary part of any balanced diet.
But not all carbs are created equal. The trick is minimizing your intake of "bad carbs" and maximizing your intake of "good carbs."
To that end, I put together today's video with 10 examples of good carb foods! Via my Davey Wavey Fitness YouTube channel, check it out!