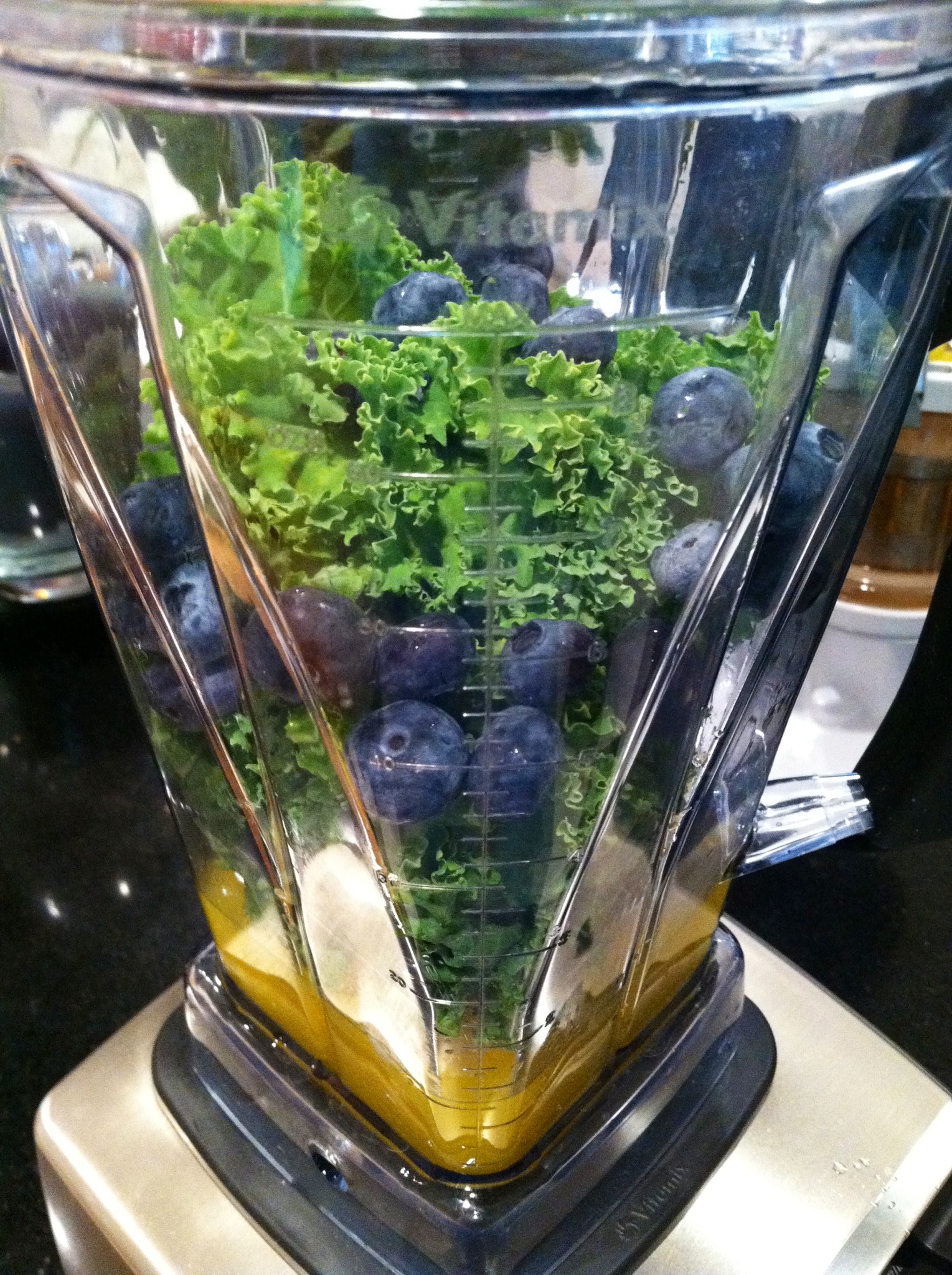 I'm the first to admit that I LOVE smoothies. Not only are they refreshing and satisfying, but they're also a great way to fuel your body with a whole slew of nutrients.
The problem is, not all smoothies are created equal. And many of the smoothies that you might buy at a local mall kiosk are actually terribly unhealthy. They can be loaded with calories, sugar and unhealthy fats. For example, a medium strawberry hulk smoothie from Smoothie King has nearly 1,000 calories and 125 grams of sugar. Yikes!
To upgrade your smoothie, here are a few tips:
Never use fruit syrups. If you're buying a smoothie, ask if it's made with real fruit. Many smoothie shops and cafes blend their smoothies with a sweetened, sugar-rich syrup that is anything but healthy. Only drink smoothies made with fresh or frozen (but unsweetened) fruit.
Stay away from smoothies made with ice cream or frozen yogurt. Again, ask the cashier if the smoothie contains frozen yogurt or ice cream. You'd be surprised to learn that many do. Unfortunately, it turns your smoothie into a milkshake and dramatically increases calories, sugar and unhealthy fats. Don't do it!
Replace base with water and ice. Many smoothies are blended with either a dairy base of skim milk, almond milk, soy milk or fruit juice. For one, fruit juice is nearly as bad as soda. And while the various milks may be healthier, they're still rich in calories and unnecessary for an enjoyable smoothie. As an experiment, try replacing whatever base you use for your smoothie with water. It sounds completely unsatisfying - but you'll discover the exact opposite. The smoothie is still really good!
Don't add sweeteners. Many recipes call for a touch of honey, agave nectar, etc. When you're already blending a smoothie with naturally sweet fruit, added sweeteners are really unnecessary. In exchange for a bit of sweetness, they crank up the smoothie's calorie content. Avoid them.
Nix unhealthy add-ons. Chocolate syrup, cool whip and the like are delicious. But they'll sabotage your smoothie's nutrition. Moreover, smoothies are still totally delicious without them. They're definitely not needed.
Try mixing in some vegetables. Though most people stick with fruit smoothies, add some vegetables into the mix. Vegetables are often lower in sugar and less calorie-dense, but still packed with flavor and nutrients. Kale is always a favorite! Avocados are also good - though technically they are a fruit.
Pack in some protein. If you want to make your smoothie a bit hardier or if you need help meeting your daily protein requirement, add in a scoop of powdered protein. Though powdered protein isn't typically known for tasting good, all the fruity goodness of your smoothie will drown out the protein's undesirable flavor.
By putting these 7 tips into practice, you'll never be tricked into drinking an unhealthy smoothie again! And if you have any additional tips, please share them in the comments below!