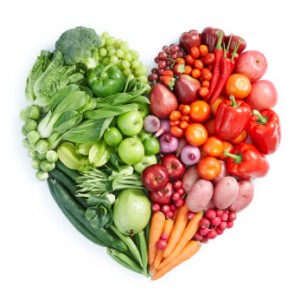 If you're struggling to lose weight, the idea of starting a "love affair" with food might seem to fly in the face of logic. Loving food more, you may think, is the opposite of what you need.
But consider this: Obsessing about food isn't loving food. Inhaling or devouring food isn't about love. Abusing food - or trying to avoid it altogether - isn't loving it.
If you really love food, you'd savor and enjoy it. You'd want to eat it slowly, chew each bite and consider the many ways in which your meal contributes to your overall health.
One of my favorite books is A Course in Weight Loss by Marianne Williamson. In fact, you'll see many similarly-rooted philosophies in my Davey Wavey Weight Loss Program. In Williamson's book, she dedicates an entire chapter to loving food:
The solution to overeating is obviously not to deny yourself food altogether; the answer is not to deny yourself at all. You don't need to forget food, run away from food, deny yourself food, or avoid food. And the last thing you need to do if you want to stop thinking about food is to tell yourself not to think about it! [The solution is putting] genuine love back into your relationship with food.
Truly infusing love into your relationship with food many implications. While mozzarella sticks, for example, may taste good, there's nothing loving about them. And with tons of unsaturated fats, calories and grease, they certainly don't love you back. If a food loves you, it contributes to your health. And if a food contributes to your health, it's worth back.
Take time to love your food. Offer a prayer of thanks before eating. Make eating a meal sacred and ritualistic. Instead of eating in front of a television, create an altar for your meal at a dining room table. Honor your food and how its nutrients will nourish your body.
It's time to start a real love affair with the food you eat.