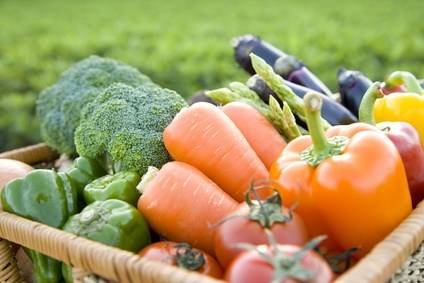 One of the more hotly contested nutrition issues is whether or not organic foods are better for your health.
When it comes to nutrient content, the research is mixed. A Stanford study concluded that there's probably not a nutritional advantage to organic foods. Meanwhile, other studies have found otherwise. Organic milk, for example, was found to have higher levels of beneficial fatty acids.
This week, a large new study is making waves in the debate over conventional versus organic foods. The study, which was conducted by researchers at Newcastle University, examined more than 340 peer-reviewed studies that examined conventional versus organic crops. Based on the data, researchers found that organic produce contains 19% - 69% higher concentrations of certain antioxidant compounds. Researchers also found that organic produce contains lower levels of toxic metals and pesticides.
Of course, researchers don't know if those higher concentrations of antioxidants translate to health benefits - or if they're even absorbed by the body. And when it comes to pesticides, it's important to remember that the amount of pesticide residue left on produce is limited to levels established by the Environmental Protection Agency. These levels are considered safe by the government, but many consumers aren't willing to take the chance.
Are organic foods better for your health? It seems that the debate will continue. However, one thing is certain: Most of us need to eat more fruits and vegetables, organic or otherwise.