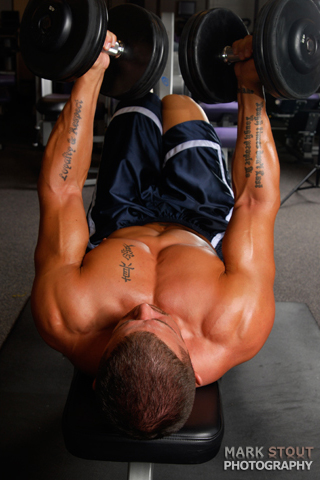 Earlier in the year, I posted about mind muscle control. While it sounds like something from a science fiction movie, mind muscle control is really pretty simple:
Mind-muscle control refers to the feeling of connection between your mind and the muscles that are being worked.
While some of us have a tendency to let our minds wander elsewhere during exercise, turning your attention inward to the muscle being worked can actually result in a more effective workout. But you don't have to take my word for it.
A study published in the Journal of Strength and Conditioning Research concluded that thinking about a muscle during exercise makes that muscle work 22% harder.
Why? There are probably a number of reasons. When you're being mindful about an exercise, you may be less likely to rush through it - or to cheat during a repetition. You might be more likely to maintain proper form and less likely to engage other muscles to help out.
Regardless of the reasoning, the takeaway is clear: Keep your head in the game. Make paying attention to your muscles part of your exercise practice.