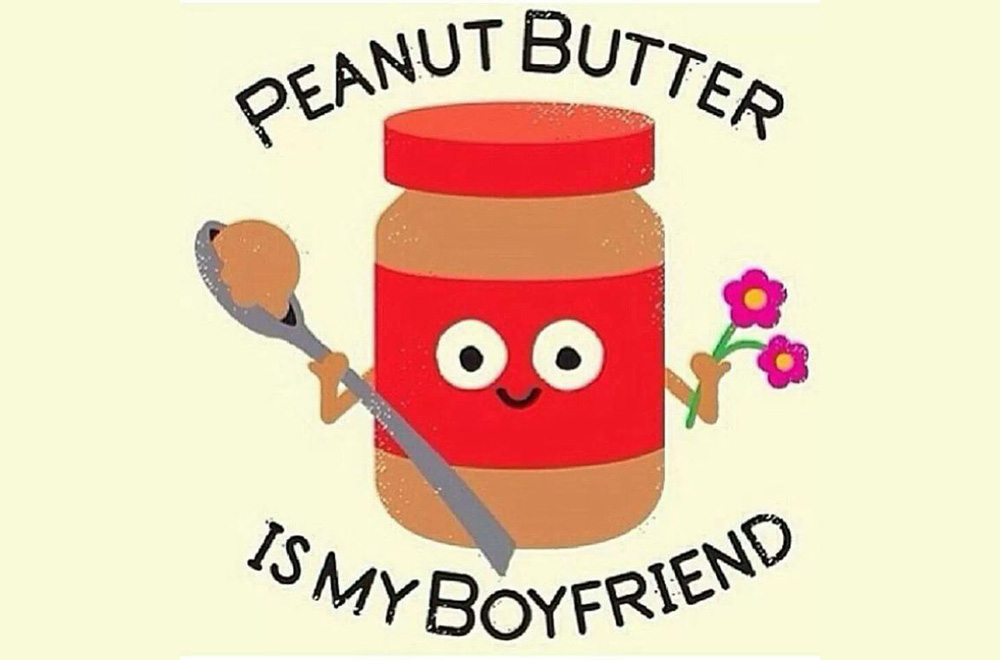 Peanut butter.
I'm basically in a three-way relationship with it and my boyfriend. And, to be honest, I don't know who pleases me more.
But enough about me. As it turns out, peanut butter - in its purest form - can be a smart part of any nutrition program. Beyond being rich in protein, healthy fats and other nutrients, peanut butter has been shown to suppress hunger, support heart health, lower the risk of colon cancer, memory loss and even type II diabetes.
Here's the problem: The peanut butter in your cupboard probably isn't peanut butter. It's a weird combination of some nuts and a lot of nasty stuff cooked up by some conglomerate mega-corporation.
If you don't believe me, go take a look for yourself. If your peanut butter is really peanut butter, there should be exactly one ingredient listed on the product packaging:
Peanuts.
Let's contrast that to the ingredients in Jif Reduced Fat Creamy Peanut Butter Spread:
Peanuts, corn syrup solids, sugar, pea protein, salt, fully hydrogenated vegetable oils, mono and diglycerides, molasses, magnesium oxide, niacinamide, ferric orthophosphate, zinc oxide, copper sulfate, folic acid, pyridoxine hydrochloride.
The reality is, most peanut butters sold today are full of other not-so-healthy ingredients, and are often loaded with sugar. It's like the difference between eating fresh blueberries versus a jar of jelly. So do yourself a favor and get the good stuff. Read the label and shop smarter.
Besides, you deserve a peanut butter boyfriend that treats you right.
P.S. If you want to transform the way you look and feel through the foods you eat without dieting, download Davey Wavey's Insanely Easy Guide to Eating Smarter.