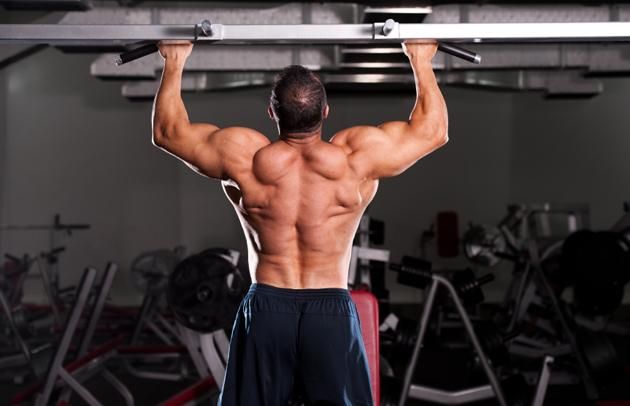 I've been going to the gym regularly for some 15 years. From childhood through now, I've spent something like 4,500 hours working out. It's a lot of time. And in that time, there's a few things that I've learned.
1. IT'S EASY TO TELL WHO EXPECTS RESULTS.
Next time you go to the gym, take a look around you at the people exercising. You'll likely see a full spectrum of effort. At one end of the spectrum, you'll see people chatting with friends or texting on their phones. At the other end, you'll see people engaged in a balls-to-the-wall workout giving 100 percent.
The golden rule of exercise is that you will always get out of your workout what you put into your workout. There's no magic to it. And in this sense, it's very easy to see who is expecting real results from their workout. It's those people that are challenging themselves and pushing their limits.
The question becomes: Where do you fall on that spectrum?
2. THERE WILL ALWAYS BE SOMEONE STRONGER. AND SOMEONE WEAKER.
It's easy to become competitive, especially at the gym. But comparing yourself to others is a dangerous game to play. It's a recipe for disappointment, frustration and even injury. The reality is, unless you're a professional power lifter, there's probably always going to be someone stronger than you at the gym.
And that's okay.
Rather than compare yourself to others, compare yourself to yourself. Rather than lifting more than the guy next to you, lift more than you did last week. This helps ensure that you're lifting the amount of weight you should be lifting, rather than the amount of weight you wish you could lift.
Everyone is at different places on their fitness journey. Respect where they're at - and respect where you're at.
3. KNOWLEDGE = RESULTS.
Going to the gym is a big and important step. But showing up isn't enough. And though giving 100 percent is crucial, there's more to it.
Your workout also needs to be smart. Every repetition of every set of every exercise needs to be tied to a master plan. You need to have a strategy. I can't stress this point enough.
Whatever result you want, there is a specific strategy or strategies for achieving that result. It might mean lifting heavy weights at low reps. Or doing high intensity intervals. Or lifting light at high reps, and so on. Look at the decades of scientifically valid research and educate yourself on exercise. Put knowledge to work for you.
In the comments below, share what you've learned from working out!