In the last 7 years, I've gained 160lbs. Though I was athletic my entire life, I recently hit 320lbs and I've decided that it's time to do something. Right now, the only exercise that I get is walking from the couch to the refrigerator during commercial breaks. My diet is also pretty fatty.

I don't even know where to start. Do I exercise? Do I eat better? Both?

From,
Jordan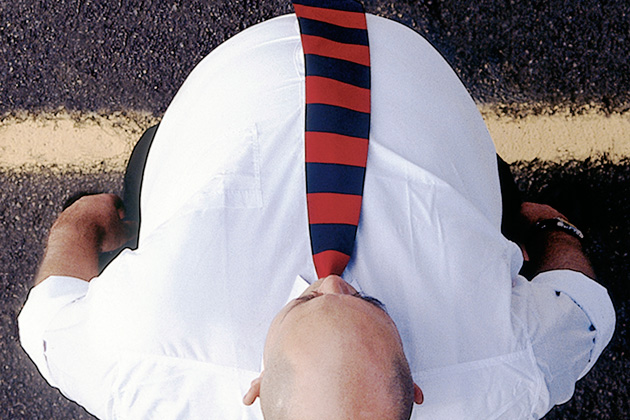 Hey Jordan,
The first step is always the hardest - and you're well on you way to taking it. Congratulations on your resolve. By creating a healthier lifestyle, you'll improve the quality of your own life and have so much more to give the people around you.
So which comes first? Exercise? Or diet? The truth is, both. By combining a healthier diet with exercise, you'll decrease the calories going into your body and increase the calories going out. This creates a calorie deficit; the result is weight loss.
Can you get results from just diet? Sure. Can you get results from just exercise? Of course. But creating a healthy life - and getting the best results possible - comes from a combination of moving more and eating smarter.
As I'd advise anyone in your situation, start gradually. We are creatures of habit and stubbornly resistant to change - especially big changes. As such, lean into the improvements. Start with a walk here. And a salad there. Maybe join a gym and start with two or three days per week - and only exercise 30 minutes. Grill up some fresh vegetables. Replace your a soda with water.
You didn't gain 160 pounds overnight, and you won't lose it overnight either. And that's okay. As you slowly introduce new and healthy changes into your life, your body and mind will have time to adapt. That's a good thing.
So why wait? Start right now. Get off the f*cking internet and take a walk. Everything will still be here with you return.
Love,
Davey
P.S. For help losing weight with a focus on nutrition, exercise and self-love, try Davey Wavey's Weight Loss Program.