Hi Davey,

I'm a 22 year old girl who has always been a bit overweight but now I'm definitely obese. I've tried to lose weight through several diets and to stay active, but almost always have failed.

My two biggest problems are 1) I'm incredibly lazy and I just can't be bothered to go out to have a walk 2) I don't like most of the fruits and vegetables that are recommended for a diet.

Do you have any tips or some way to stick to the diet and, above all, to avoid being so damn lazy?

Love,
Melissa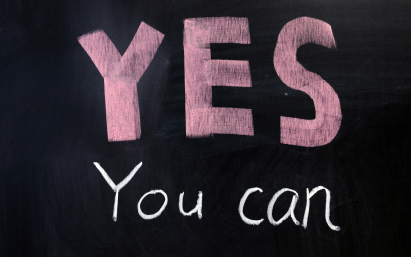 Hey Melissa,
Thanks for the thoughtful and honest email. I have to warn you, my response is going to contain some tough love.
But first, it's worth noting that losing weight isn't just about moving more and eating smarter - though obviously both are crucial to the weight loss process. For a lot of people, losing weight can have a deep psychological component. Often times, weight issues are interwoven with childhood trauma, sexual abuse and so on. Some people eat food to self-soothe. Some people fear being perceived as attractive. Some people fear their own greatness.
In these instances, it's important to reach out for professional help.
Having said all of that, you mentioned that your two biggest problems are laziness and a dislike of healthy food.
If you're too lazy to exercise, then health isn't a priority for you. And it's a waste of time for you to embark on a fitness program. You need to really, really want the benefits of a healthy lifestyle to stay motivated.
Ask yourself, why do I want to be fit? Maybe you want to have a family and raise children - and be there for them. Maybe you want to live a long, healthy life - and be alive for your grandchildren. Maybe you don't want to burden your family with the health ailments that obesity will likely bring. Maybe you love life too much to die an early death. These are the things that motivate me… but make your own list.
According to one study, obesity trims 10 years off of your life. If that doesn't motivate you to take a walk, then I can't really help you.
And yes, I know that not everyone enjoys eating fruits and vegetables. A doughnut tastes better than kale - but take into account how foods make your body feel. After eating a doughnut, your body feels slow and sluggish. After eating kale, you're energized and lively. We don't eat food just for taste, but also as fuel for our body. Make this distinction.
Over time, you may find that you do develop a taste for healthy foods. While steamed broccoli doesn't excite me, a fresh, colorful salad definitely does. In other words, you don't always have to pick between flavor and nutrition; some foods have both.
Last but not least, don't underestimate the power of a positive mindset. Switching from a mindset of I can't and I don't to I can and I do makes a huge difference. Be your own loudest cheerleader, even if you're still unsure of yourself!
Again, thank you for such an honest email. You're certainly not alone in your obstacles, but I hope you find the strength and motivation to step up and achieve your fitness goals.
Love,
Davey Wavey