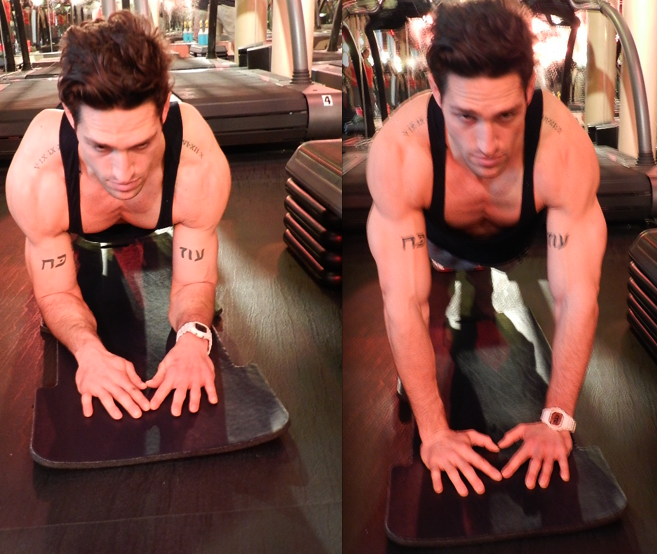 Bodyweight exercises have many great advantages. Most notably, they're convenient; you don't need any equipment and you can perform them pretty much anywhere. Especially for beginners, bodyweight exercises can produce awesome results.
But not all bodyweight exercises are created equal.
A great example of this are triceps dips. Many people perform the dips with crappy form and thus increase the risk for shoulder injury. Here's an alternative worth trying.
It's called a plank-to-triceps extension. And here's how you do it:
Start in a push-up or plank position.
Bend your elbows and come down onto your forearms in one fluid movement.
Keeping your body in a straight line, contract your triceps and press your palms into the floor. Lift your elbows off of the floor.
You should now be back in the starting push-up or plank position.
Repeat as necessary.
If it's too challenging, try doing the exercise standing with your forearms against the wall. This will decrease the amount of resistance and make the exercise much easier.
Though triceps dips can still be part of your workout (I sometimes use them in mine!), the plank-to-triceps extension is a great alternative that I find more effective. Give it a try!
For more equipment-free workouts, give my Davey Wavey Bootcamp Workout a try!