Dear Davey,

I really want to improve my diet, but I'm on a tight budget. I know that I need to lose weight and eat better, but I don't think I can actually afford it.

From,
Dan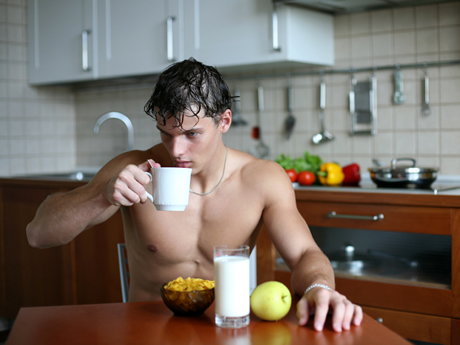 Hey Dan,
There are certainly plenty of ways to eat healthy on a budget. Doing things like buying in bulk, buying foods that are in season, growing vegetables and stocking up on frozen veggies and fruits all can help.
But let's not beat around the bush. Healthy diets do tend to cost more money. In fact, the Harvard School of Public Health released a comprehensive study about the cost of healthier foods. Researchers concluded that the healthiest diets cost about $1.50 per day more than the least healthy diets.
While $1.50 per day doesn't sound like a lot of money, it actually is. On planet earth, 2.7 billion people live on less than two dollars per day. And when you multiply $1.50 by 365 days, eating healthy costs nearly $550 per year. For people that are trying to make ends meet, this number can be insurmountable.
Why does eating healthy cost more? Researchers suggest that existing food policies focus on inexpensive, high volume foods which has led to a complex network of farming, manufacturing and transportation infrastructure that favors high processed foods. Just look at the shelves of a typical grocery store and you'll see the proof.
But it's also worth noting that obesity accounts for 21% of U.S. healthcare costs. In fact, an obese person typically incurs medical costs that are $2,741 dollars higher than non-obese people.
In other words, the bigger, long-term picture is more complex. And while you may pay more in one area of your life, you'll likely save more in another. Of course, when you're living paycheck to paycheck, thinking long term is a luxury that not everyone gets.
I always say… do the best you can, where you're at, with what you've got.
Love,
Davey
P.S. If you do want to make an investment in yourself and shed excess body fat, download The Davey Wavey Weight Loss Program. Use discount code "youtube" to save 25% during checkout.