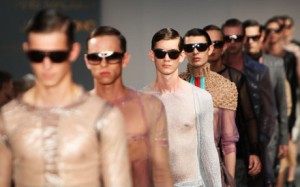 I know a lot of people that are relatively skinny - but that do not exercise in any way shape or form. Some of these people follow strict diets, while others eat whatever they want. But alas, there is a difference between looking thin and being healthy - and that difference is body composition.
Thin people that do not exercise are often considered "skinny fat" - a recently coined term referring to people that look thin on the outside, but that have a disproportionate amount of fatty tissue on the inside. They look healthy on the outside - but the inside tells a very different story. My mom always said, "Don't judge a book by its cover" and the skinny fat epidemic is proving her correct.
The number on the scale is not an accurate measure of your body's health. Period. A scale can be massively misleading - true health isn't measured by weight alone, but rather by a number of factors like body fat testing, cholesterol levels, blood pressure and so on.
Fortunately, skinny fat is very treatable. It just takes a little energy, effort and dedication. Here are some of my best tips for breaking out of the skinny fat syndrome:
Do cardiovascular and strength training exercises. Cardio means hitting the treadmill, bike or swimming. Do an exercise that you enjoy - but that makes you sweat. Strength training means lifting weights or using weighted machines. Cardio incinerates fat and boosts you metabolism; it will build needed muscle and help to improve your fat to muscle ratio.
Don't eat whatever you want. You know what's healthy and what is not - stick to a reasonable nutrition plan. I recommend using the 80/20 rule.
Manage your stress. With stress comes cortisol and with cortisol comes abdominal fat and muscle breakdown. Managing stress will not just improve your life - but it will improve your health.
Bottom line: Don't gauge your healthy but a scale alone - and wherever you're at on your health and wellness journey, exercise and nutrition are necessary components.