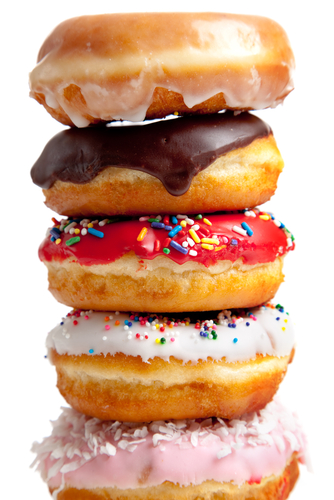 I get a lot of emails and questions about cheating on a diet or nutrition plan.
First things first, I'm not a big fan of the word "cheating." It's a loaded word and one that we often associate with dishonesty in a relationship. After the cheating comes the guilt, and then the guilt inspires nothing but feelings of shame and more negativity. Such downward cycles can be very destructive in any aspect of life - and food is no exception.
In fact, many people turn to food as a way to soothe and comfort, and thus the very act of cheating can create a cycle of binging, unhealthy choices and even more guilt. And even more binging.
You get the idea.
Instead of giving yourself cheat days, I've always said that it's really about creating balance. Most of the time, eat the nourishing foods that your body needs. Eat the lean meats, fruits, vegetables and whole grains that provide the nutrients and energy to fuel your life. And then some of the time, indulge in those foods that you crave.
I've always espoused the 80/20 rule for newbies. Eat healthy 80% of the time. It's a great way to create balance in your life. After all, if you resist an unhealthy food that you crave - you'll probably just crave it even more. The more you say to yourself, "I can't eat ice cream," the more you're thinking about ice cream. And the more you think about ice cream, the more you'll crave it.
Here's the catch. Pay attention to how your body feels after the indulgence. How does your body feel after you eat the ice cream? Even without feelings of guilt or shame, our bodies don't respond well to unhealthy foods. You may feel sluggish, tired or even slightly ill. When you pay attention to how unhealthy foods make your body feel, you may discover that you crave those unhealthy foods a little less.
Over time, the 80/20 rule may even become the 90/10 rule. Who knows?
In the comments below, share your favorite cheat balance food. Mine is pepperoni pizza. Mmm.